More than 300 people, including an Indian national, have been killed since intense fighting erupted in the Sudanese capital, Khartoum and elsewhere in the country on Saturday.
---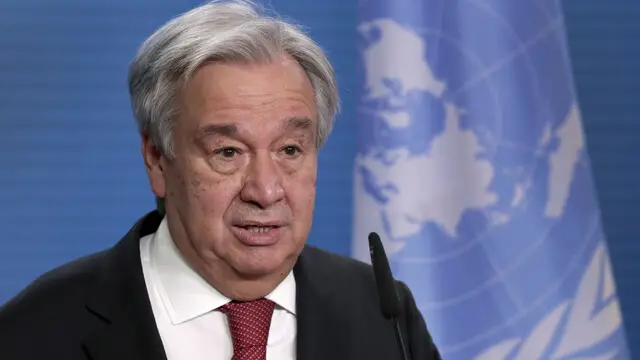 In a few weeks' time, world leaders will meet for COP 27 in Egypt. COP 27 will present a key political opportunity to renew trusts and accelerate actions on all pillars of Paris climate agreement, he added. Guterres noted...
---
Ukrainian Foreign Minister Dmytro Kuleba told in an interview he was concerned that by visiting Moscow on Tuesday before travelling to Kyiv, UN Secretary-General Antonio Guterres could be vulnerable to falling into a Kremlin...
---
The UN chief noted that global average sea levels have risen faster since 1900 than over any preceding century in the last 3,000 years and the global ocean has warmed faster over the past century than at any time in the past...
---
UN Secretary-General Antonio Guterres the Cold War was between two opposing blocs where there were clear rules and mechanisms to prevent conflict.
---