Ishita Chakraborty's solo exhibition 'Sleeping in the Bed of Salt' is an open-ended take on the interconnectedness of environmental, social and political justice in the Sundarbans of West Bengal and highlights the region's...
---
From cyclonic devastation in a matter of an hour to multiple impacts of prolonged exposure to high salinity, Sundarbans faces a range of threats from climatic changes 
---
They also aim to launch tourism circuits along the river to boost tourism.
---
The report was released by Prime Minister Narendra Modi at a mega event organised in Mysuru to mark the completion of 50 years of Project Tiger on Sunday. Chief Wildlife Warden Debal Roy, who is currently in Mysuru, also...
---
The two districts are set to be carved out of South and North 24 Parganas districts, he said. "All the necessary work to create the two new districts has been completed. The CM is likely to announce the names tomorrow in...
---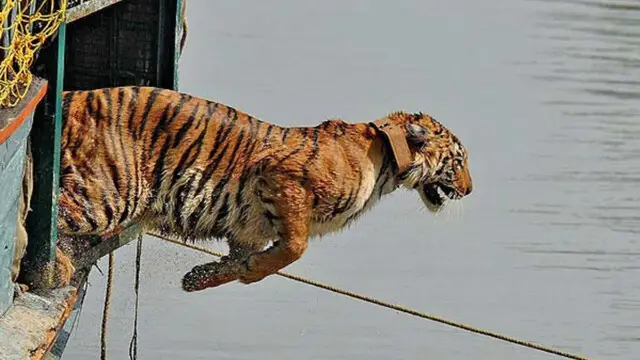 Over three dozen tiger-related deaths have been recorded in the Sundarbans in West Bengal since April 2020. In almost all cases, attacks occurred while fishing on riverbanks adjacent to reserve forests.
---
In India, migration studies focus on economic aspects and tend to ignore the lived loneliness, experiential hardships and unacknowledged unpaid labour of women.
---
This exercise will provide basic ecological data on the conservation requirements for the forest department, officials said
---