Election Commission sources said the two sides have been asked to submit documents, including letters of support from the legislative and organisational wings of the party and the written statements of the rival...
---
In a tweet, Shiv Sena leader Sanjay Raut said 'How long will you hide in Guwahati, you will have to come to chowpatty,' along with a photo of the state Assembly's Deputy Speaker Narhari Zirwal looking into the distance.
---
NCP chief Sharad Pawar was replying to a question during a public interview here about alleged misuse of central agencies like the Enforcement Directorate by the BJP government.
---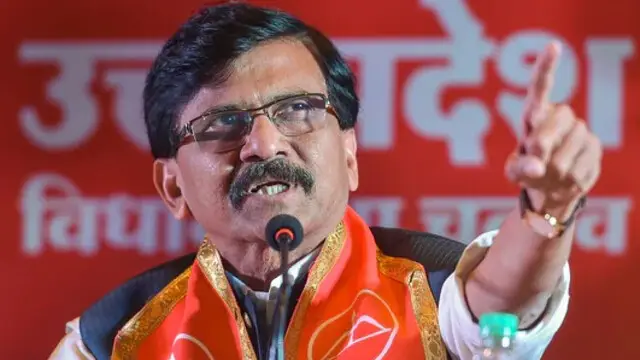 Shiv Sena president Uddhav Thackeray, who stepped down as the chief minister on June 29 following a rebellion by Shinde, removed the latter from the post of 'Shiv Sena leader', accusing him of indulging in anti-party...
---
Shiv Sena MP Sanjay Raut indicated that Maharashtra Chief Minister Uddhav Thackeray could recommend to Governor Bhagat Singh Koshyari to dissolve the state Assembly, as the crisis for the Maha Vikas Aghadi (MVA) government...
---
The ED had summoned Rajya Sabha member Raut on Tuesday for questioning in the money laundering probe linked to the re-development of a Mumbai 'chawl' and other related financial transactions involving his wife and friends.
---