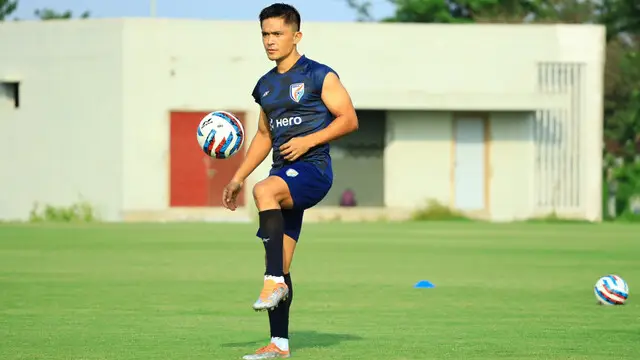 The 38-year-old Chhetri made his international debut in 2005 and since then he has broken several records, including becoming the most-capped India player (133 matches) and scoring the most international goals (85) for the...
---
Pasha is the first Indian to be appointed to this position on a full-time basis, bringing with him a lot of experience, having played and coached both at the domestic and international level for several years.
---
Danny Meitei gave India in the lead before Saroj Darlami, Unesh Budathoki and Subash Bam sealed the issue for Nepal in SAFF U-17 Championship 2022.
---
The international tournament will also see the participation of Lebanon and Kuwait, as the SAFF executive committee in March decided to feature teams from outside the South Asian region with a view to making the championship...
---
Thanglalsoun Gangte (51st, 59th) netted a second-half brace to win the match for India. Bangladesh pulled one back through a Mirajul Islam penalty in the 62nd minute.
---
India won a record-extending eighth SAFF Championship title but for a nation seeking to relive its glory days and re-establish itself on the big stage, a triumph in a regional tournament is not something it would like to...
---
The secretary general also said that there is a plan in place to have a month-long camp before the Asian Cup next year.
---
India's 3-0 win over Bhutan is their second win in the ongoing SAFF Under-19 Women's Championship in Dhaka. Earlier, India started their campaign with a comprehensive 5-0 win over Sri Lanka.
---