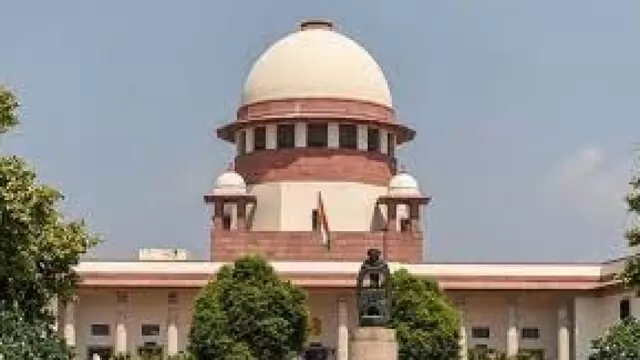 The petitioner said that Hindus and minorities are being targeted and being converted fraudulently to which the apex court reacted strongly saying that if there was a live challenge and someone was persecuted then they would...
---
Largely spread and preached by the Hindu-right wing groups, the term 'Love Jihad' refers to the idea that Muslim men allegedly 'lure and trap' women from other faith into marrying them forcing them to convert to...
---
A bench of Chief Justice DY Chandrachud and Justice PS Narasimha issued a notice on the Jamiat Ulama-e-Hind's plea moved through advocate MR Shamshad and asked Attorney General R Venkataramani to file a reply.
---
According to police, the boy and his mother had been living with the accused since the past few years and the complainant came to know about their whereabouts only recently as they had gone "missing" from a train in 2018. 
---
Several right-wing organisations on Sunday took out a morcha in Bhayandar township near Mumbai demanding action by the Maharashtra government against love jihad and land jihad. 
---
Police filed the case responding to a complaint filed by one Sarvendra Vikram Singh, a resident of Sultanpur district, who said he had come to Fatehpur for some work on January 25, 2021, Circle officer (City) Veer Singh said
---
The two accused, one of whom has been arrested, were allegedly targetting children to lure them into religious conversion through an online gaming app called 'Fortnite'. 
---
A bench of Justices M R Shah and C T Ravikumar asked Venkataramani to appear in the matter in which the petitioner sought a check on religious conversions through 'intimidation, threatening, deceivingly luring through gifts...
---