Talking to reporters on the sidelines of a BJP outreach campaign, Jaishankar said the government will raise the issue of pro-Khalistan posters that were part of a rally held recently in Canada.
---
The video has emerged a day after a picture of Amritpal Singh and Papalpreet Singh widely circulated on social media.
---
In a letter sent to the Department of Consular Services on Saturday, the Indian Embassy in Kathmandu has requested the government agencies to arrest Singh if he tries to flee from Nepal, the report said.
---
On Tuesday, Radical preacher Amritpal Singh's close aide Papalpreet Singh was sent to a prison in Assam's Dibrugarh, police said.
---
Fears that violence could mar demonstrations planned across the country prompted what Interior Minister Gérald Darmanin described as an unprecedented deployment of 13,000 officers, nearly half of them concentrated in the...
---
Punjab Police released 197 out of 353 people taken into preventive custody on suspicion of breach of peace and disruption of law and order following a crackdown on radical preacher Amritpal Singh.
---
As a radical preacher, Amritpal Singh remains at large, Punjab Police Chief Gaurav Yadav said Monday that those wanted by the law should submit to the process of law.
---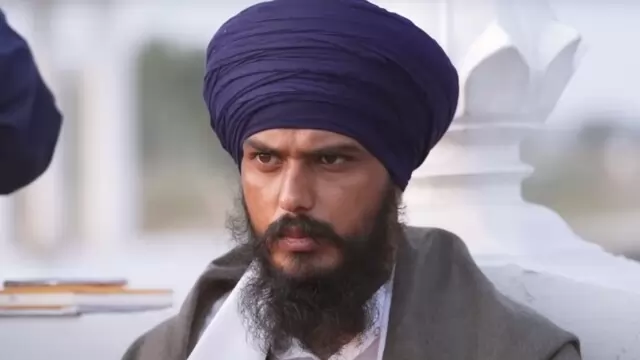 On Monday, Radical preacher Amritpal Singh's uncle and driver have surrendered before the police in Jalandhar while the Khalistan sympathiser was still on the run, police said.
---