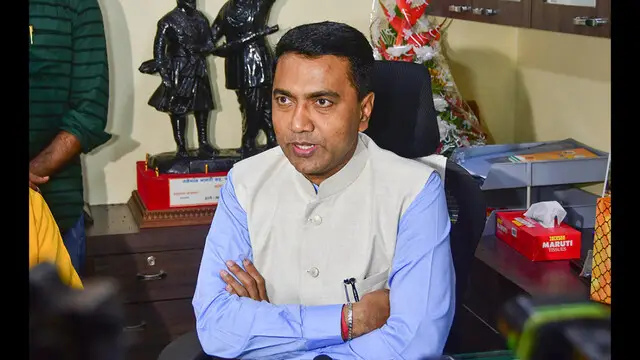 Goa Chief Minister Pramod Sawant has said, The Konkani community should strive to promote their language, art, and literature across the globe.
---
Largescale development and concretisation has led to the indispensable asset being over-exploited and has left the low-lying coastal areas at significant risk due to climate change.
---
Goa Polls: Utpal, son of the former Goa chief minister the late Manohar Parrikar, said that he has experienced first-hand the immense bond of love shared between local people and his father.
---
An international airport at Mopa in North Goa was inaugurated on Sunday by Prime Minister Narendra Modi. 
---
Goa state BJP chief Sadanand Shet Tanavade said oath taking ceremony of the new government in the state would be conducted post-Holi celebrations.
---
International Film Festival of India (IFFI) came to Goa in 2004 and glittered the capital city with lights and infrastructure, however, local actors and filmmakers are still looking for the hope that film culture would get a...
---