The Delhi Police has deployed over 2,000 security personnel at the venue. According to an advisory by the Delhi Traffic Police, around 15,000-20,000 people were likely to participate in the mahapanchayat.
---
The farmer leaders have said that the protests will continue, until the time, government makes a law on minimum support price (MSP) and removes Union Minister of State for Home Ajay Mishra.
---
The Kisan Mahapanchayat had filed a writ petition, seeking permission to protest at Jantar Mantar. The Supreme Court, however, asked them what was the protest continuing for?
---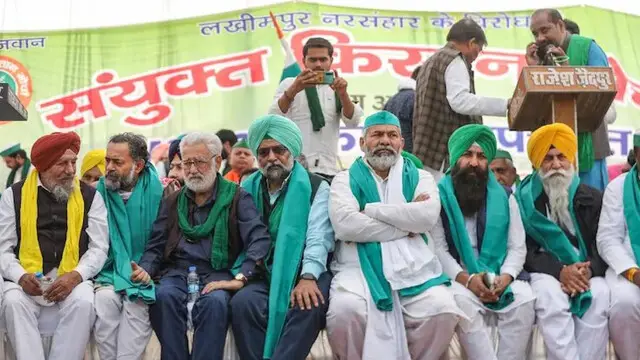 Samyukt Kisan Morcha (SKM) said the farmers all over the county will mobilise again on January 26 to observe Republic Day and hold tractor rallies, foot marches and conventions after hoisting the national flag.
---
The former Delhi Police employee has also emerged as the go-to man for the authorities to reach out to the agitating farmers.
---
Congress general secretary Priyanka Gandhi said strong Congress organization is equally important for nation building
---
Long queue of vehicles were seen at the Ghazipur and Singhu border as each one was being checked by the Delhi police.
---
Why did Rakesh Tikait revive his father's secular slogan? Because reversing the effects of the 2013 riots on western UP's politics is key to forging a united farmers' front.
---