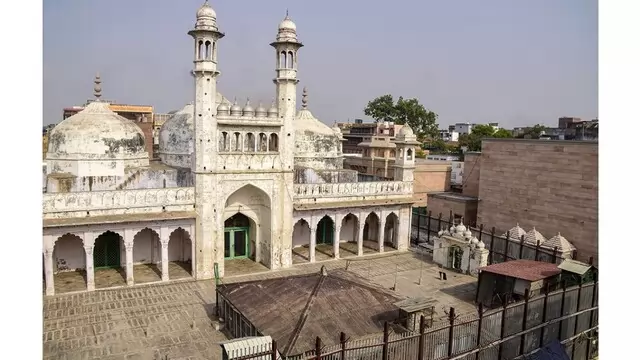 On Tuesday, the Allahabad High Court will hear a revision petition filed by Gyanvapi masjid management challenging a Varanasi court decision on whether a plea seeking permission to offer regular prayers to deity idols could...
---
As the campaign to remove the Gyanvapi mosque in Varanasi gains momentum, another Ayodhya looms large over India.
---
The people who have lived in this very 'Baba ki Nagri' have lost their roots. Earthly forces have denied them permission to stay close to the divine.
---
The Gyanvapi case is the latest of the lawsuits in the Gyanvapi-Kashi Vishwanath case. It also has centuries of history behind it.
---
A purported copy of the letter has gone viral on social media.
---
If Hindus and Muslims accept the historical facts of Gyanvapi with an open mind, this issue can be resolved amicably, and serve as a model for other disputed sites.
---