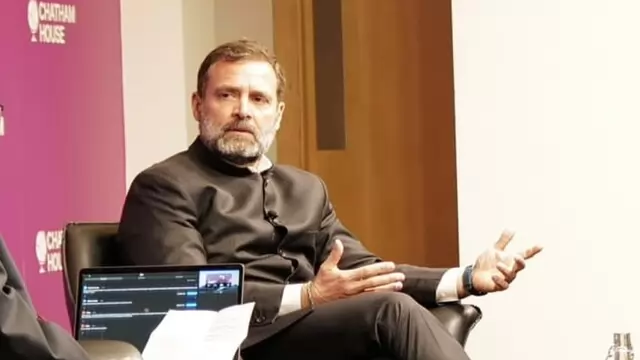 Congress leader Rahul Gandhi at an event in United Kingdom also called Rashtriya Swayamsevak Sangh (RSS) a fascist organisation.
---
One of the slain militants was Ishfaq Dar alias Abu Akram, a top Lashkar-e-Taiba commander who was behind a number of attacks and killings of security personnel as well as civilians in J&K.
---
The UN condemned an "alarming" increase in attacks in the country targeting civilians.
---
The militants entered into the rented accommodation of the BJP leader Ghulam Rasool Dar (Sarpanch) of Redwani Kulgam and fired indiscriminately killing both Dar and his wife Jawahira, who was panch of her area.
---
The encounter started at Alamdar Colony at Eidgah area of Srinagar early Friday morning.
---
Sri Lanka had temporarily banned the wearing of the burqa in 2019 after the bombing of churches and hotels by Islamic militants.
---
The alleged Islamic State militant and her two small children, who have been held in Turkey since February, will be repatriated to New Zealand today
---
Afghan officials said police arrested the alleged killer of the three, identifying him as Qari Baser and insisting he was a Taliban — a claim promptly denied by Taliban spokesman Zabihullah Mujahid.
---