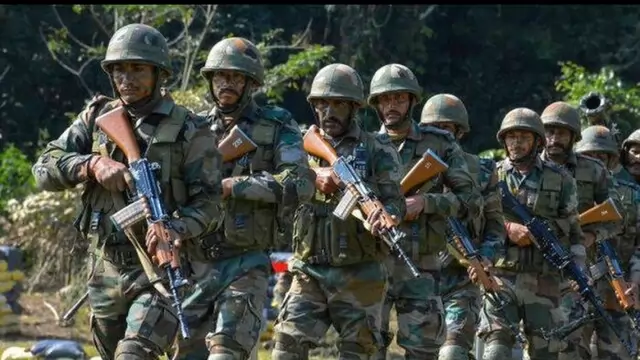 Jammu and Kashmir is often called the most militarised place on Earth and has seen five wars. The Narendra Modi government is considering to replace Indian Army in Kashmir Valley's hinterland with CRPF, according to The...
---
It is an important meeting in which the welfare of Scheduled Castes/Scheduled Tribes, farmers' welfare, crime against women and children, internal security and prevention of terrorism and Naxalism will be discussed at...
---
The surrendered militia and supporters exhibited their opposition to the Maoist ideology by burning uniforms and effigies during the program held on the occasion. They also shouted anti-Maoist slogans before a large group of...
---
With the changing times, there has been a tremendous change in security dimensions. The Defence Minister said social media, NGOs, judiciary and democracy of a country can be misused by forces working to destroy its...
---