Speaking to reporters in a huddle on his flight to New Delhi, the 43-year-old British Indian leader said he was excited to be back in India, 'a country that is very near and dear to me'. He is joined on the visit by his wife...
---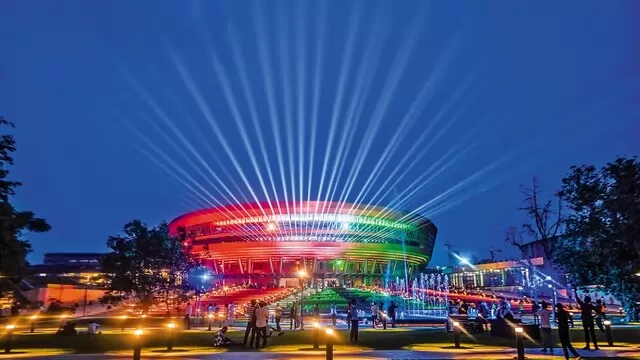 Envisioned to encompass shopping and entertainment zones, the complex is poised to become a venue for hosting various events including music concerts and similar entertainment activities.
---
Prime Minister Narendra Modi said India has now created an online global public digital goods depository, the India Stacks, to ensure that no one is left behind.
---
India has set the bar high for the G20. But can decisions taken at the summit be translated meaningfully on the ground?
---
Preparations for the G20 Summit encompass projections of over 50 aircraft descending upon Delhi.
---
The chief of the World Health Organisation (WHO), Dr Tedros Ghebreyesus, was speaking at the inaugural ceremony of the G20 Health Ministers' Meeting at Mahatma Mandir Convention centre in Gujarat's capital Gandhinagar.
---
The Jawaharlal Nehru University administration has said that only the North Gate of the campus will remain open from 9 pm on September 7 to 6 am on September 11 and all other gates will remain closed.
---
PM Modi addresses the G20 Environment and Climate Sustainability ministerial meeting, held in Chennai. Elaborates on the initiatives undertaken by India towards a sustainable future.
---