An eviction drive in Assam's forest sanctuary has left a woman, a mother of two, dead while injuring several others.
---
In cases involving evictions that reach courts, the Judiciary has to navigate state concerns and the question of welfare. Through a series of judgements, a jurisprudence has evolved that seeks to focus at rehabilitation...
---
Neha Singh Rathore is widely popular for her satirical video and has done a wide range of similar videos mimicking the government.
---
Year after year, political parties promise the poor that they will provide them with houses during elections. The government also introduced the 'Jahan Jhuggi Wahan Makaan' scheme, but when it comes to reality, these are...
---
Jammu And Kashmir: LG Manoj Sinha said the retrieved land will be used for driving industrial revolution and creating facilities for people.
---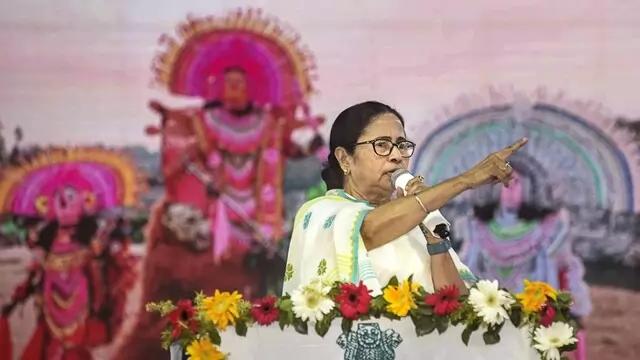 Banerjee and her party TMC have been vocal about central teams being sent to West Bengal on various issues, with the most recent ones being on mid-day meal distribution and MNREGA implementation in the state.
---
Several petitions seeking conservation natural resources such as forests, wetlands, and hills from encroachments have been filed, but why people settled in these locations in the first place is a central question that the...
---
Jammu and Kashmir: Shops and other business establishments remained closed in most parts of Srinagar while reports reaching from Anantnag said the main town observed shutdown.
---