Rai said 586 teams have been monitoring the compliance of dust pollution control norms at construction and demolition sites. A total of 6,866 sites were inspected till October 24.Violations were noticed at 276 of them and...
---
Noida twin towers demolition produced a huge cloud of dust which is expected to increase fine particles in the air and possibly cause health issues.
---
Poor air quality was the fourth leading risk factor for early death worldwide in 2019, surpassed only by high blood pressure, tobacco use and poor diet.
---
The project proponents have to self-audit their compliance with dust control norms and upload a self-declaration on the portal on a fortnightly basis.
---
The India Meteorological Department (IMD) has issued a yellow alert, warning of a dust storm or thunderstorm with winds gusting up to 50 kilometres per hour in the national capital.
---
The air quality index (AQI) of the city stood at 307, down from 349 the previous day, both under the 'very poor' category. Winds up to 20 Km/h gushed through the city, blowing away pollutants.
---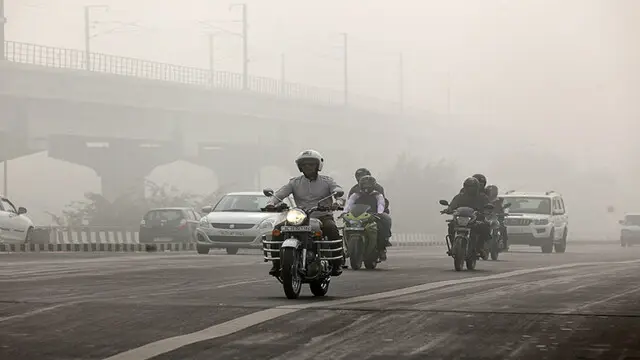 According to the norms, construction sites bigger than 5,000 sqm will have to deploy one anti-smog gun, those bigger than 10,000 sqm should have two such guns and sites bigger than 15,000 sqm will have to set up three...
---
The government had convened a review meeting with all state-run agencies engaged in construction work in Delhi and they were told to submit their action plan to prevent dust pollution by September 21.
---