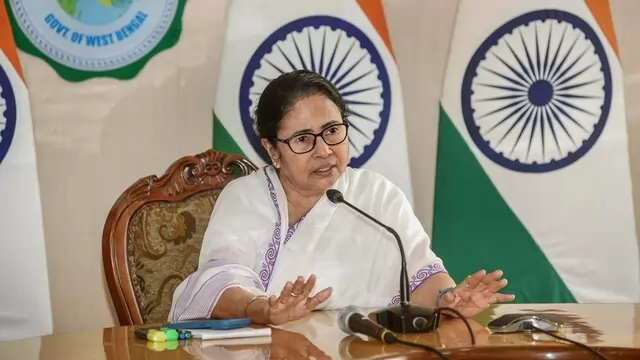 In response to United World Wrestling suspending WFI, West Bengal Chief Minister Mamata Banerjee criticized the central government for disregarding the nation's wrestlers, raising doubts about whether the TMC had placed...
---
The wrestlers' protest surpassed the boundaries of the national capital ad reached rural India as men, women, and local leaders became part of the mass movement addressing gender-based violence and sexual harassment in the...
---
Young pehelwans in Mokhra village are disappointed at the way their poster girl Sakshi Malik and the other wrestlers are being treated
---
UWW, the world governing body for wrestling, has suspended the Wrestling Federation of India for not conducting its elections on time.
---
Supporters of wrestlers protesting against WFI chief Brij Bhushan Sharan Singh during a 'Mahila Panchayat' organised in solidarity with them, in New Delhi.
---
In the video provided by the complainant, the wrestlers are not seen raising slogans and no offence of hate speech is made out, the police said, while urging the court to dismiss the application.
---
Seven female wrestlers including a minor had filed separate complaints with Delhi's Connaught Place police station against WFI chief Brij Bhushan Sharan Singh over sexual harassment.
---
Former MP Pandit Ramkishan is the veteran socialist leader who has lead several campaigns against 'injustices' in the past and among the leaders who fought against British rule in India.
---