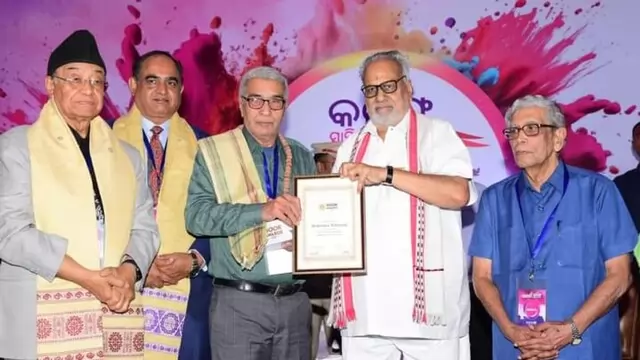 The KLF 2023 brought together scores of writers, thinkers, and poets who, in their ideological differences, underscored a diversity in thought and artistic practice. There was no dearth of advice for young writers at the...
---
From the most benign to the most destructive, Lord Shiva remains a mystery who defies definition. Attempts to appropriate him may not succeed.
---
Just below the enlightened portals of the Hindi literary world is the darkness of the Hindi public sphere and the Hindi publishing world
---
Let us hope that with the stamp of the Booker Prize on Geetanjali Shree's novel, it will be more present in the storefront of book-sellers. And after it, other books translated from the bhashas
---
A mature civilisation must ensure that writers are not prosecuted or hounded for their words
---
The International Booker Prize for Geetanjali Shree's Ret Samadhi put the spotlight on literature and translations, but for publishers, they often fail to even provide the necessary breathing space to stay afloat. For a...
---
Earlier, we Indians had to translate into English to reach the West. But now it's people from the West who are attracted to Hindi literature and are translating our works, says Gulzar
---
'The translator is the traitor', they say in Italian. Such was the distrust and paranoia in Europe for translations that scholars were executed for translating the holy word. Five centuries later, an Indian author won a...
---