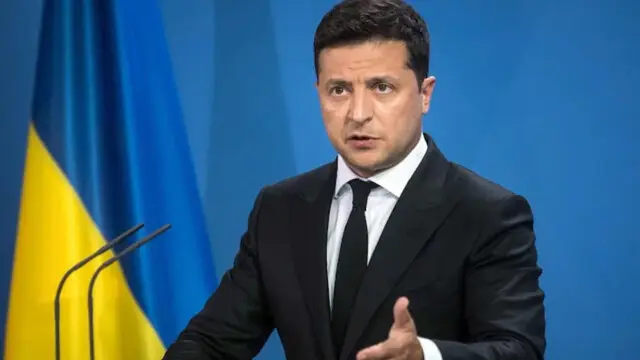 Of the total, 200 Ukrainians were exchanged for just one man- pro-Russian opposition leader Viktor Medvedchuk, who is Ukrainian.
---
The British Defence Ministry said heavy losses have forced some Russian units to return to Belarus and Russia to regroup but that Moscow would likely compensate for any reduction in ground maneuvers by using mass artillery...
---
Europe's largest nuclear plant in Ukraine was shelled by Russian forces early Friday, sparking a fire and raising fears of radiation leak from damaged power station
---
Volodymyr Zelenskyy accepted the award by video link during a ceremony at Boris Johnson's London office that was attended by members of the Churchill family, Ukrainian Ambassador Vadym Prystaiko and Ukrainians who have...
---
Zelenskyy said Bennett informed him about his talks with Putin, adding that he can't share details.
---
Last year COVID-19 kept us apart. This year we are finally together again. Tonight, we meet as Democrats Republicans and Independents. But most importantly as Americans, Joe Biden said
---
Russia said Tuesday that it would de-escalate operations near Kyiv and Chernihiv in order to "increase mutual trust and create conditions for further negotiations." The announcement was met with suspicion from Zelenskyy...
---