The PIL challenges the legality of statutory rape laws that criminalise consensual sex between adolescents who are above 16 years and below 18 years of age on the ground that their consent to such acts are statutorily...
---
On Monday, The Gujarat High Court admitted a public interest litigation seeking action against policemen allegedly involved in the public flogging of Muslim men in Junagadh town following a stone-pelting incident.
---
According to the Supreme Court on Monday, the Centre is to respond to a PIL seeking guidelines under the disability law to include and employ people with autism spectrum disorder (ASD).
---
According to the Delhi High Court, public interest litigations should be used only for redress of genuine public harm, not for "suspicious products of mischief."
---
The PIL filed in Delhi High Court sought direction from the RBI and SBI to ensure that Rs 2,000 notes are deposited in the respective bank accounts only so that no one could deposit the money in others' bank accounts and...
---
Meghalaya High Court has directed the Union Home Ministry to deploy 10 companies of Central Armed Police Force (CAPF) to prevent the transportation of illegally mined coal in the state, following a PIL hearing. Despite the...
---
A bench of Justices Sushrut Arvind Dharmadhikari and Hirdesh dismissed the public interest litigation (PIL) filed by BL Jain (68), a tax consultant from Sendhwa town in Barwani district, after hearing arguments from both...
---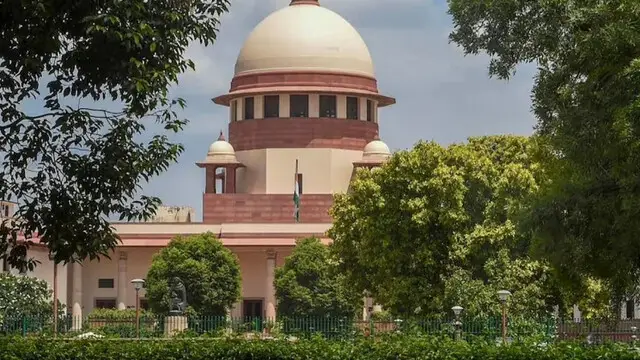 Former Rajya Sabha lawmaker Subramanian Swamy's PIL seeking the declaration of Ram Sethu as a national heritage monument will be heard by the Supreme Court, after the BJP leader claimed that the Centre has been delaying the...
---