Citing examples of athletes, especially women, at the 2022 National Games, who surmounted multiple socio-economic challenges to be where they are today
---
Manas Dhamne, 14, saved a matchpoint against Services' serve-and-volleyer Faisal Qamar, 23, as Maharashtra took the team championship gold at the National Games.
---
Participating in her second National Games, Saikhom Mirabai Chanu walked away with the title after lifting 84kg in snatch and 107 kgs in clean & jerk.
---
Goa was due to host the National Games in 2022 but COVID-19 pandemic forced a postponement. Gujarat finally hosted the Games in 2022.
---
HS Prannoy has had a mixed 2022 so far but wants to end on a sweeter note with the World Tour Finals title to his name.
---
The cheerful Manipuri can haul over a 100 kg, but does not seem to carry the weight of the world on her shoulders.
---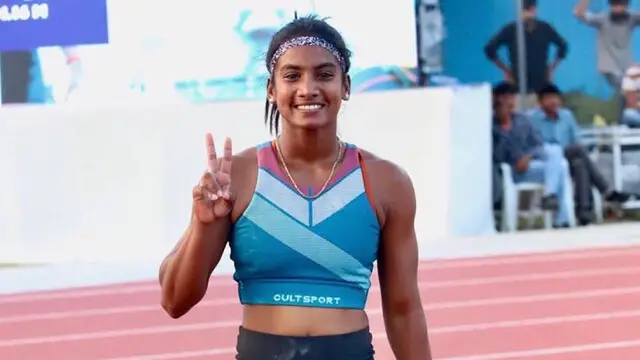 Tamil Nadu's Rosy Meena Paulraj cleared 4.20m to go past VS Surekha's earlier national mark of 4.15m set in 2014. Jeswin Aldrin defeated Murali Sreeshankar for the top price.
---
The National Games will see 7000-plus athletes take the field from each and every corner of the country.
---