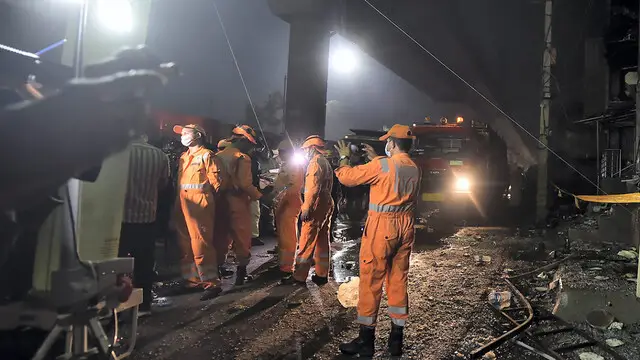 Twenty-seven people were charred or asphyxiated after the blaze engulfed a commercial building in Mundka area on May 13. The fire started from the first floor that housed a CCTV camera office and router manufacturing and...
---
The fire tragedy in Mundka killed twenty-seven people while twelve were injured in the fire that started on the first floor of the four-storeyed building which had a single narrow entry and exit route making escape...
---
Delhi Fire Services chief said none of the shops which caught fire had No Objection Certificate from the fire department.
---
The police have recovered 27 bodies and 19 people are still unaccounted for.
---
A total of 27 people are confirmed to have died in the fire and 19 are still unaccounted for. Seven bodies are yet to be identified.
---