Though the objective of Places of Worship Act to discourage any retrogression into communal fault lines is admirable, its contradictions and ambiguity on many counts have rendered it inefficacious
---
The move to formalization dictates a comprehensive approach that can bring unorganized employees into formal protection and support channels while keeping their dynamic potential.
---
Delhi HC's interim order restrains lenders from coercive action on borrowers under subvention scheme and directs them to provide appropriate information to Cibil authorities on non-payment of EMIs by builders
---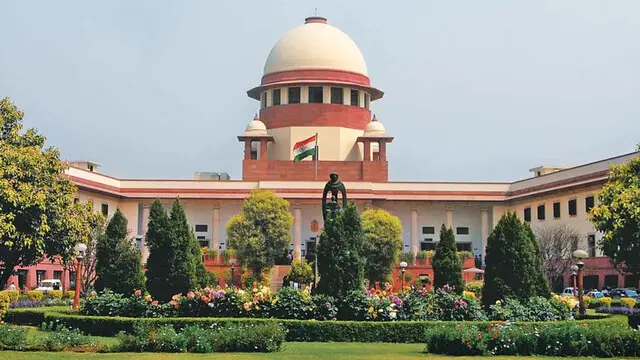 Supreme Court while questioning government's silence over the issue, has said: 'Government should not take an adversarial stand but assist the court. Is this a trivial issue?'
---
A probate ensures a seamless transfer of assets to the legal beneficiaries of the deceased, and is also mandatory in the Presidency towns of Kolkata, Mumbai and Chennai. Know more about the process of obtaining one
---
The top court said that the true aim of achieving substantive equality must be fulfilled by the State in recognizing the persistent patterns of discrimination against women once they are in the workplace.
---
On the part of those conducting the checking, this is an act of complete indecency and has the capacity to shake the female confidence before they could sit for the exam. Asking the student to choose between the brassiere...
---
Dubai's rules announced that a virtual assets regulatory authority will soon be set up. The price of Bitcoin fell 7.09 per cent in the last 24 hours, while Ethereum was down 6.03 per cent
---