The author of the book 'Ek Desh Barah Duniya', Shirish Khare, here refers to his experiences as a journalist. He emphasizes that a single country contains twelve separate universes. In reality, tucked away in the margins of...
---
This poem appeared in Namdeo Dhasal's 1981 Marathi collection, 'Tuhi Iyatta Kanchi' (What Grade Are You In), later translated to English by Dilip Chitre, and published by Navayana in 2007.
---
Multiple factors including the law have made it impossible to collectivise the women in the locality
---
Bombay rises from the sea every day, always hungry, forever looking ahead, even as many individual dreams get snuffed out in its maw
---
Never known for originality or verisimilitude, Bollywood scriptwriters trawl the absolute depths when creating on-screen prostitutes, in search of lucre
---
Plans to revive Mumbai's infamous locality of Kamathipura have remained, at best, a dream for its residents
---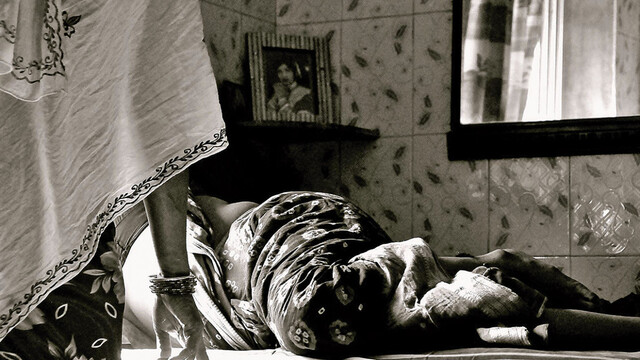 The parallel world of Sanjay Leela Bhansali, with its aesthetically-lit windows and luxurious sentimentality that glows in the yellow fairy lights, doesn't tell the story of the countless other Gangubais.
---
Fathers' Day ruminations of the son of a 'tawaif' from Kamathipura in Maharashtra: 'He came for sex. She gave him love':
---