Following the widespread protests after death of Mahsa Amini, the Khamenei government is now trying to reimpose the strict dress code that women had been questioning. A look back at Outlook's issue on Iran provides a deep...
---
The protests that were ignited by Mahsa Amini's custodial death in Tehran are now raging across 40 provinces of the nation with over 70 people believed to have been killed in the unrest.
---
Actress Amy Jackson has expressed her support for the women of Iran, who have been protesting the brutal killing of Mahsa Amini.
---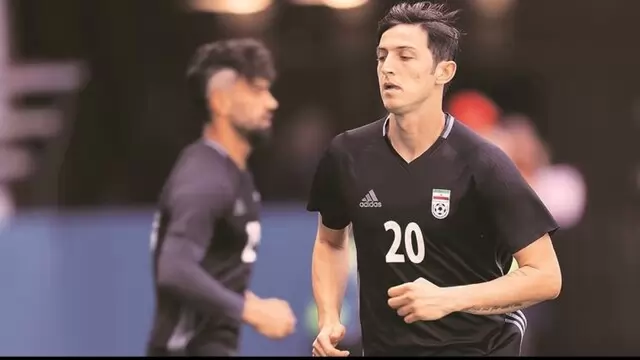 Football star Sardar Azmoun, the 'Iranian Messi', was resolute in his support for 'Women. Life. Freedom', even at the cost of his career
---
Turkish singer Melek Mosso chopped off her long tresses on stage to show solidarity with Iranian women protesting the tragic death of Mahsa Amini, who was detained by authorities in Tehran on September 13 and three days...
---
At least 11 people have been killed since protests began earlier this month after the funeral of 22-year-old Mahsa Amini, who died in custody after being detained by Iran's morality police for violating the dress code.
---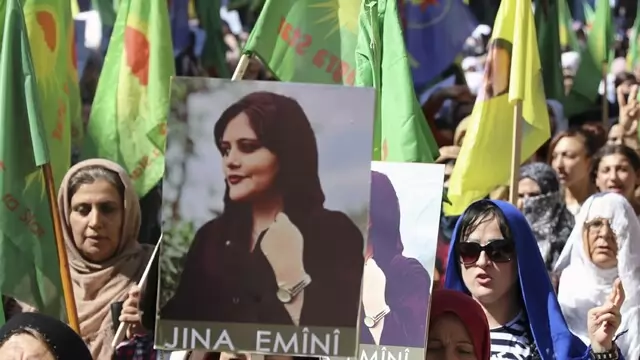 Many important events including the war in Ukraine took place in 2022. But for me the top stories were those of women's resistance in Iran and Afghanistan. Women were the talking point in international forums across the...
---
For the first time since 2019, Iranian women were allowed at a football stadium during the 2022 FIFA World Cup Qualifiers against Iraq on Thursday.
---