Emphasising that the state government has implemented several measures for the preservation of the environment, Sukhu said Himachal Pradesh is the first state in the country to ban single-use plastic. 
---
During an event at the four-day national-level Holi festival of Sujanpur Tira on Sunday night, Sukhu also announced the opening of a new degree college in Hamirpur's Tauni Devi area.
---
In the era of technology and digitisation, new crime patterns are emerging and to respond to these challenges, use of modern technology is required, Sukhu said.
---
According to the Haryana government's statement, Khattar said a detailed discussion was held on water and electricity issues, besides talks on some borders and roads.
---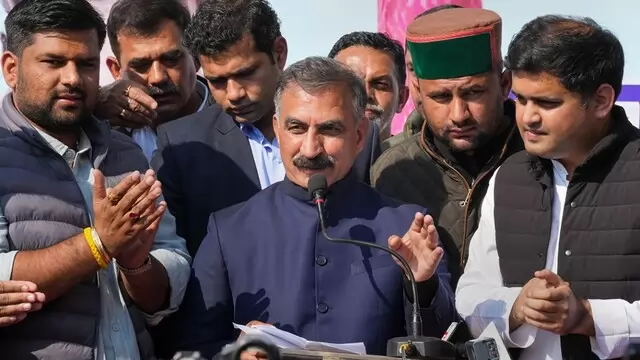 During the seven-day festival, the presence of deities in Mandi city adds a unique contour to "dev samagam". It is our common responsibility to protect and conserve the rich traditions and culture of the devbhoomi so coming...
---
Religious places would be provided with all basic amenities to facilitate devotees and apart from parking spaces, the basic infrastructure would be strengthened at all shrines, Sukhu said in a statement issued here.
---
The state government has made special provisions for the health sector in the budget, including establishment of a Department of Medical Emergency in all medical colleges so that people do not face any inconvenience in...
---
Sukhu had earlier called on Vice President Jagdeep Dhankhar and discussed development and public welfare issues.
---