The survivor, a college student, was allegedly raped in a residence within the confines of the BARC quarter at Postal Colony in Mumbai's Chembur.
---
The special court observed that the accused were primarily acquitted because of the failure of the two investigating officers to conduct a fair and impartial investigation.
---
Besides that, the court also sentenced the duo to 10 years for the offence under sections 376 (rape) and for 20 years under section 376D (gangrape) of the IPC, the SPP said. The court also imposed a fine of Rs 1.6 lakh on...
---
The area where the alleged incident took place is the home turf of Madhya Pradesh Home Minister Narottam Mishra, who represents the Datia Assembly constituency.
---
Based on the complaint by the victim, an offence was registered at Vishnunagar police station in Dombivli under sections 376 (D) (gangrape) and 506 (criminal intimidation) of the Indian Penal Code (IPC) and also under the...
---
Kerala: Police said the accused woman, who is a known person to the victim, hails from Rajasthan and also works as a model in the state.
---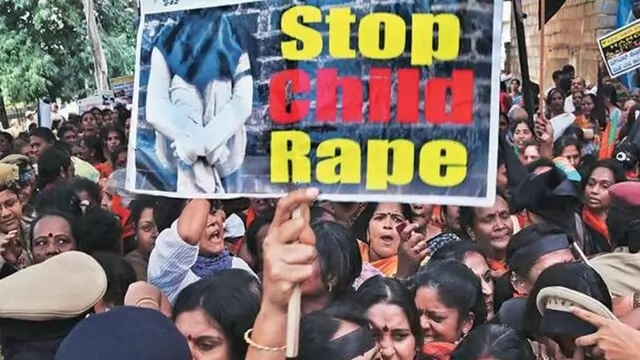 The school's management had initially told the police that the girl died after falling off a swing. However, on scanning the CCTV footage, it was found that the girl had fallen off the terrace.
---
Chhattisgarh: The woman was alone at the facility located in the outskirts of the village in Manendragarh-Chirmiri-Bharatpur district, when the minor and three of his associates barged in.
---