In a contest of sorts, some recent announcements around statues show how each one is being built to be bigger than the other
---
Far from being about 'art for art's sake', statues are instrument for revival of memory, or construction of new ones.
---
Can public art in India, depicting admirable women from history and mythology, shed the male gaze?
---
Why are some statues built and others defaced? Why does no one ever build the statue of a working class man? Why are female statues shaped for the male gaze?
---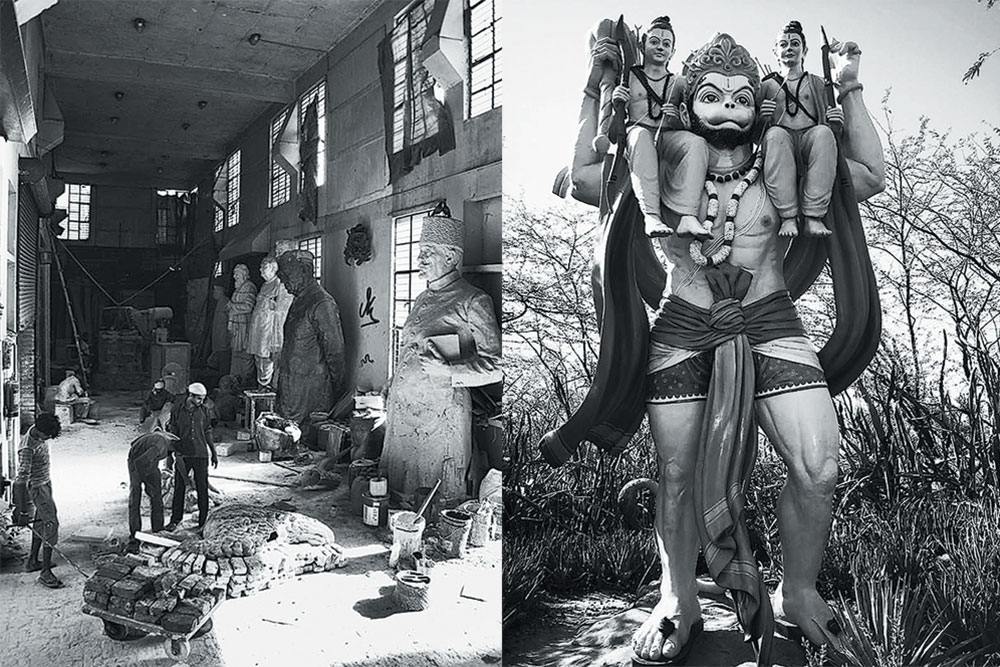 An exclusive extract from Kajri Jain's book, 'Gods In The Time Of Democracy'
---