Talking about the potential mediatory role of China and India at negotiations with Ukraine, Putin said that Beijing and New Delhi always talked about the need to build a dialogue and solve the conflict peacefully.
---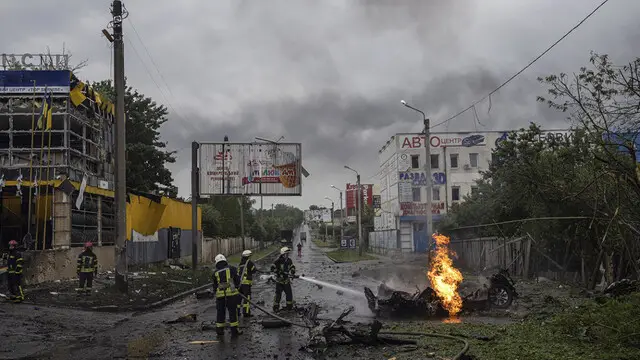 The Ukrainian attacks on the bridge in Kherson come as the bulk of the Russian forces are stuck in the fighting in Ukraine's eastern industrial heartland of Donbas where they have made slow gains facing fierce Ukrainian...
---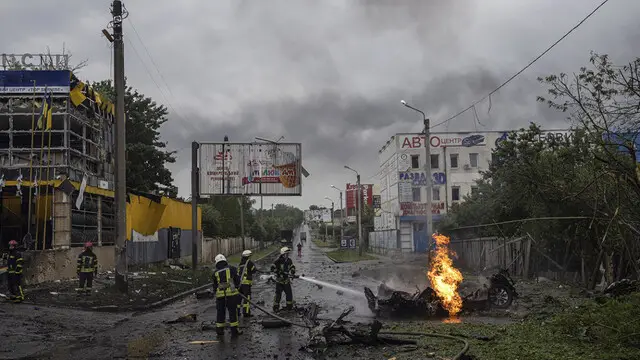 The aid decision came after a video debriefing on the latest developments by Ukrainian Foreign Minister Dmytro Kuleba, who said he was "grateful" for the new funds, which brings the EU total to 2.5 billion euros but...
---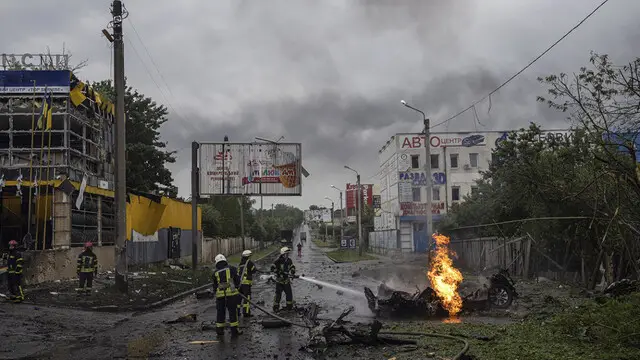 The British ministry said Russia sees Ukraine's use of anti-ship missiles as a key threat limiting its Black Sea Fleet.
---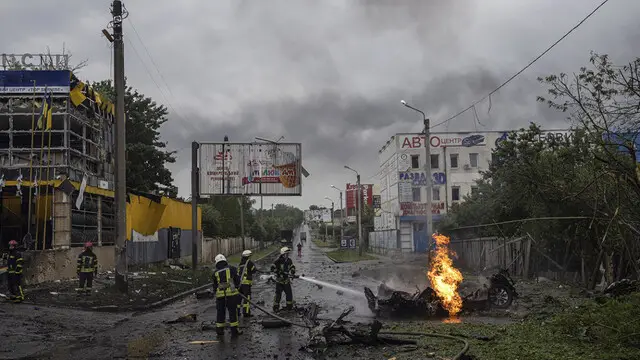 Ukrainian forces on the ground in eastern Ukraine are fighting to hold onto the declining territory under their control.
---
The EU is struggling with the circumstances because the imposition of sanctions against Russia comes at a time of surging inflation, runaway energy and food prices and the continued impact of the pandemic, all of which...
---
While Ukraine is closer to a general mobilisation, Russia has so far avoided this and used volunteers and contractors, like the Wagner group group to compensate for its manpower shortages.
---
The training is mostly based in Ukraine's capital, Kyiv. Up to 100 people attend each day. So far, Khomenko and others have taught more than 5,000 people simple rules that can save their lives.
---