While warning of 'counter measures', on Tuesday, Beijing called entry restrictions targetting its travelers unreasonable
---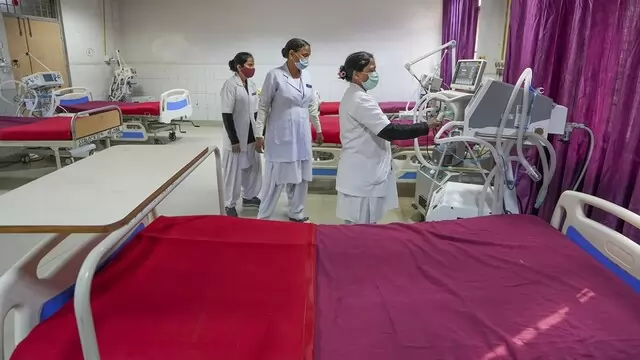 Punjab and Haryana health ministers on Tuesday monitored the Covid mock drills in various government hospitals of their states
---
Asserting that there is no need to panic in view of rising COVID-19 cases in neighbouring countries as no surge has been reported in the Jammu and Kashmir, Lieutenant Governor administration on Friday maintained that it is...
---
Spain made the announcement after Italy said it would require coronavirus tests for airline passengers from China.
---
One new COVID-19 case has been reported in Maharashtra's Thane district, taking its infection count to 7,47,394
---
Many hospitals in Delhi have instructed their heads of department to strictly follow Covid guidelines, including wearing masks and using sanitisers, amid concerns over surge in coronavirus cases in some countries
---
There have been no reports of new variants to date, but China has been accused of not being forthcoming about the virus since it first surfaced in the country in late 2019. 
---
Wang Guangfa, a respiratory expert from Peking University First Hospital, warned that Beijing may experience a spike in severe COVID-19 cases over the next fortnight.
---