After a long standing controversy, 'Barbie' due to its controversial map scene got banned in Vietnam but will be getting released in the Philippines. However, the scene is likely to get blurred.
---
India is in the process of repairing ties with Nepal, which took a hit earlier in the year over what was dubbed as a 'cartographic war' between the two countries.
---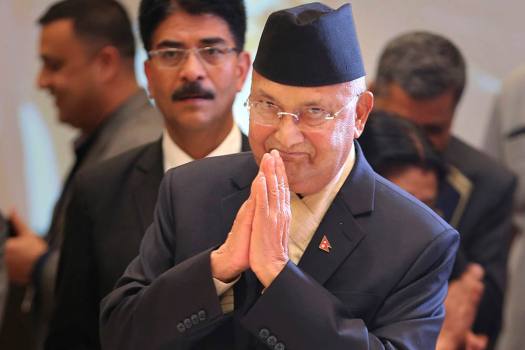 By raking up a religious symbol and claiming Lord Rama as Nepali, Nepal's Prime Minister KP Sharma Oli is hoping to reap political mileage. It is a desperate attempt to stir the pot for his own benefit.
---
The WHO map currently shows the union territories of Jammu and Kashmir and Ladakh in a shade different to the rest of the country.
---
It was India which started the trend. The new map may be Islamabad's response to India's action in October 2019 when New Delhi issued a new political map showing POK and the Gilgit-Baltistan area of Pakistan inside...
---
The new map of Nepal will also be a cause of concern for India. Because in this new map, even if it is small, a crack will be found in Uttarakhand region.
---
The Ministry of Electronics and IT has issued an order under Section 69A of the IT Act, 2000 directing Wikipedia to remove the link
---
The upper house of the Nepalese parliament unanimously passed the constitution amendment bill providing for inclusion of the country's new political map in its national emblem.
---