Thursday's deaths take the death count to 17 Palestinians killed by the Israeli military in the West Bank since the beginning of 2023. Nearly 150 Palestinians were killed by Israeli fire in the West Bank and east Jerusalem...
---
Israel's Prime Minister-elect Benjamin Netanyahu accorded the welcome to PM Narendra Modi during his 2017 visit to Israel reserved only for US President and the Pope.
---
The Palestinian -Israeli problem remains one of the long-running unresolved conflicts that has persisted since the end of the second world war. The collective guilt at allowing the extermination of six million Jews by Hitler...
---
The protest was led by left-wing and Arab members of the Israeli parliament. They contend that proposed plans by the new Cabinet will hinder judicial system and widen societal gaps.
---
This is the fifth general election in Israel in four years, which is locked in a political stalemate as no stable coalition has been formed lately in absence of any party winning majority.
---
US President Joe Biden recently said that the two-state solution for the Israel-Palestine conflict is the best way for long-lasting peace.
---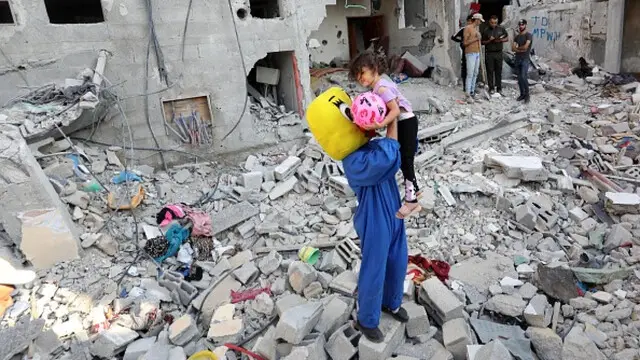 Abu Hamid, 50, was a former leader of the armed wing of Palestinian President Mahmoud Abbas's Fatah party. He had been serving multiple life sentences since 2002.
---
Foreign Minister Yair Lapid has taken over as caretaker prime minister from Naftali Bennet until the next government is formed after polls in November.
---