Academicians draw attention to the roots of India's divisive politics stemming from the 1920s which assumes significance in understanding a Hindutva narrative of inclusion that has been unfair to the minority communities,...
---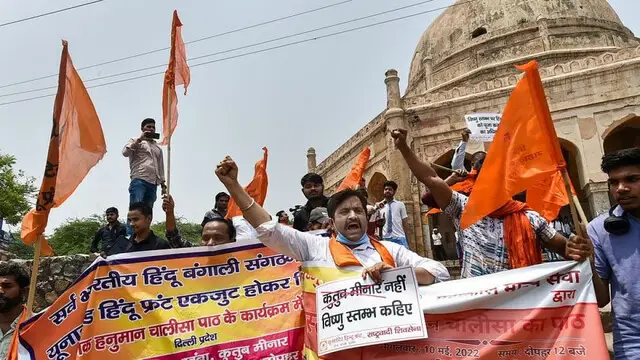 International working president of the United Hindu Front, Bhagwan Goyal, claimed that the Qutub Minar is the 'Vishnu Stambha', which was built by the "great king Vikramaditya".
---
Taking a swipe at the MNS chief, Patil said some parties were discussing Hanuman Chalisa instead of pressing issues like hike in prices of fuel, cement and steel.
---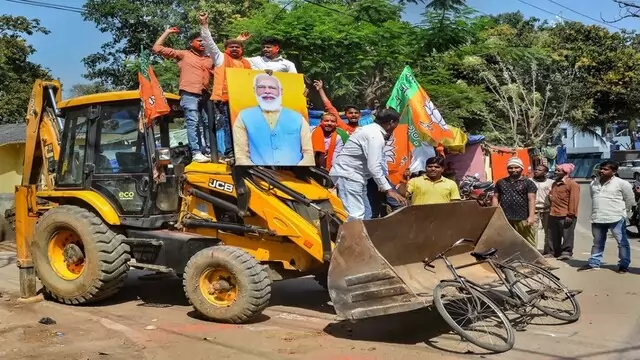 Hindu nationalism has split the Indian expatriate community just as Donald Trump's presidency polarized the U.S
---
Delhi Police Special Commissioner (Law & Order, eastern zone) Deependra Pathak said they are keeping a vigil in the area through CCTV cameras also.
---
The police post in-charge was suspended after the incident for negligence and a probe ordered against the Sikandra station house officer.
---
The group led by C T Manjunath, secretary, demanded that Hindus should be allowed to perform prayers to Hanuman inside the mosque.
---
The curfew in continuing for the third day with relief being given only for medical emergencies, the police official said.
---