The ties between India and Canada have been strained ever since Trudeau accused Indian agents of involvement in the killing of Khalistani terrorist Hardeep Singh Nijjar.
---
The reported closure comes on the heels of earlier tensions within the embassy in April-May, marked by a power struggle following reports of the Taliban appointing a charge d'affaires to lead the mission, replacing...
---
Asserting a firm stance against violence, Trudeau vows to take serious action and pushes back against these accusations, ensuring the safety of diplomats and emphasizing Canada's commitment to countering extremism.
---
The relations between India and Canada have worsened after the latter alleged that Indian agents may have been involved in the murder of a Khalistani terrorist Hardeep Singh Nijjar.
---
Serbian President Aleksandar Vucic and Kosovo Prime Minister Albin Kurti are in Brussels for talks under the so-called Belgrade-Pristina dialogue process, supervised by European Union foreign policy chief Josep Borrell.
---
Minister of State for External Affairs Rajkumar Ranjan Singh welcomed the Cambodian King at the Air Force Station, Palam.
---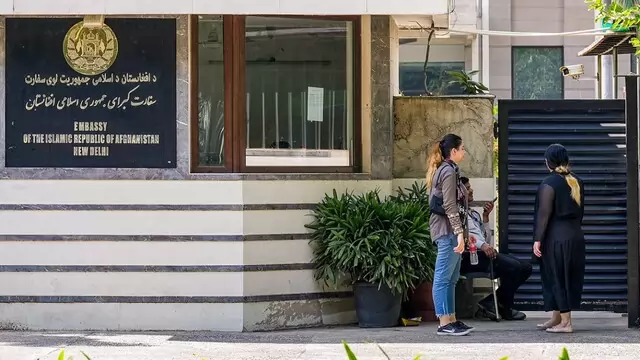 The statement highlighted the frustration within the embassy's team due to the lack of timely and sufficient support, including visa renewals for diplomats and other critical areas of cooperation.
---
During his visit, Jaishankar emphasized the commitment of Prime Minister Narendra Modi towards strengthening India-Sweden relations and engaged in strategic assessments with Swedish officials to enhance Indo-Pacific...
---