The incident has sparked outrage among citizens and child rights activists who have demanded strict action against the accused and suspension of the mall's license.
---
A man accused of raping a two-and-a-half-year-old girl was arrested after an encounter with police in India. The accused opened fire at the police, leading to his arrest with a bullet injury to his leg.
---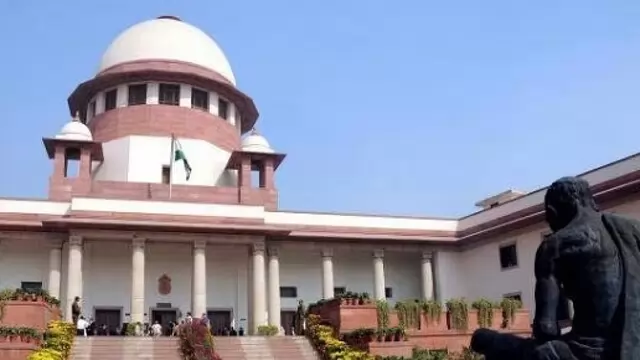 The Supreme Court on Friday ordered the release of a 20-year-old man, who was awarded the death penalty for rape and murder of a four-year-old child in the Dhar district of Madhya Pradesh in 2017, after holding he was...
---
NCPCR chairperson Priyank Kanoongo claimed that he was roughed up by police officers while visiting the residence of a minor girl in Kolkata's Tiljala area, who was killed by a neighbour earlier this week. However, police...
---
A 20-year-old student and a 17-year-old boy have been nabbed for allegedly abducting a class 8 girl from her school during a sports programme in the Sohna area and raping her, police said on Monday.
---
"You can't imagine what it's like to feel helpless to save your child, blood was everywhere", Elias said, whose 16-year-old son was dragged to a Jerusalem detention center for interrogation after the forces shoved him in...
---
A 9-year-old girl was found dead with her throat slit in Kupwara district, Jammu and Kashmir, just 30 meters away from her home. Investigations have been launched and a case has been registered.
---
Two men on a bike threw acid on a 17-year-old girl when she was going to school with her younger sister in West Delhi's Mohan Garden.
---