British Prime Minister Rishi Sunak on Monday unveiled a "decisive breakthrough" in achieving a new deal with the European Union (EU) to resolve the post-Brexit trade dispute related to Northern Ireland
---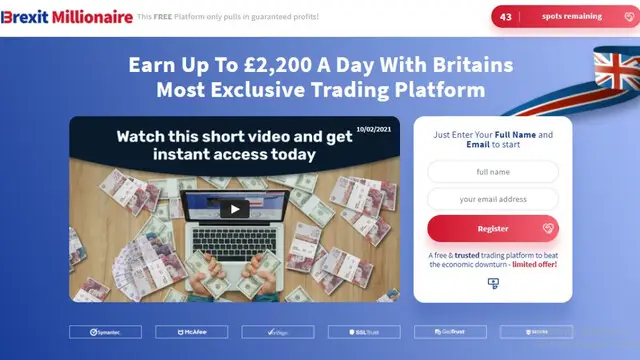 The newly re-designed Brexit Millionaire's App is a mobile app that gives you the opportunity to invest in British companies without having to spend your money on airfare, hotel accommodations, and other expenses.
---
British MP's would vote upon a legislation which would allow the state to rework parts of the Brexit deal.
---
British Prime Minister Rishi Sunak on Sunday pledged to give everything he has got to fix the lingering problems of Brexit and clinch a new deal with the European Union (EU) that resolves the problematic Northern Ireland...
---
British Prime Minister Boris Johnson's opponents say the move is illegal and that going ahead will seriously damage Britain's international reputation.
---
The UK government denies any potential breach of international law, arguing that the changes will mean the United Kingdom stays together.
---
UK Deputy Prime Minister Dominic Raab said earlier on Sunday that the two sides were on the "cusp" of striking an agreement over trade rules known as the Northern Ireland Protocol
---
The top Brexit negotiators from both sides entered talks again, with troublesome trade issues in Northern Ireland taking centre stage.
---