The German champions were on the verge of firing Julian Nagelsmann and replacing him with Thomas Tuchel, according to reports in Germany on Thursday.
---
Liverpool never really came close to overcoming its three-goal deficit from the first leg against the titleholders at the Santiago Bernabéu Stadium on Wednesday, losing 1-0 to end its hopes of another run to the final.
---
Inter managed a 0-0 draw at Porto on Tuesday to progress 1-0 on aggregate and join city rival AC Milan in the final eight. Napoli could become the third Italian team in the quarterfinals when it plays Eintracht Frankfurt on...
---
Any proof of manipulated games in the past 16 years could see UEFA exclude Barcelona from its competitions for one year and prosecute a disciplinary case.
---
Norwegian superstar Erling Haaland is rewriting the history books as he equalled a Champions League record with a five-goal haul to ease Manchester City into the quarter-finals at RB Leipzig's expense with a 7-0 win on...
---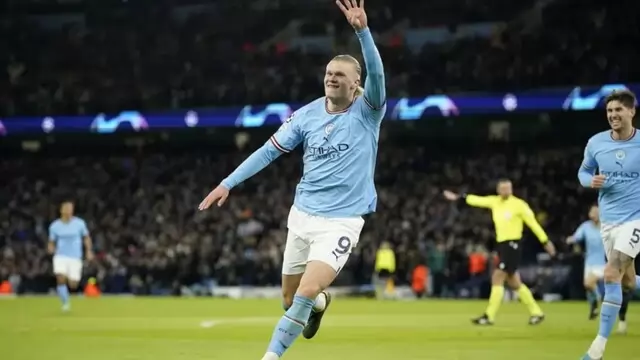 At 22 years, 236 days old, Erling Haaland is the youngest player to reach the landmark of 30 goals, surpassing Kylian Mbappé, who was 22 years, 352 days when he scored his 30th Champions League goal.
---
Victor Osimhen continued his fine scoring record with a goal in each half and Piotr Zielinski converted a penalty in the second half as Napoli advanced 5-0 on aggregate.
---
Last season, Real Madrid became accustomed to staging thrilling comebacks in the Champions League. To continue defending its championship, it must now avoid one.
---