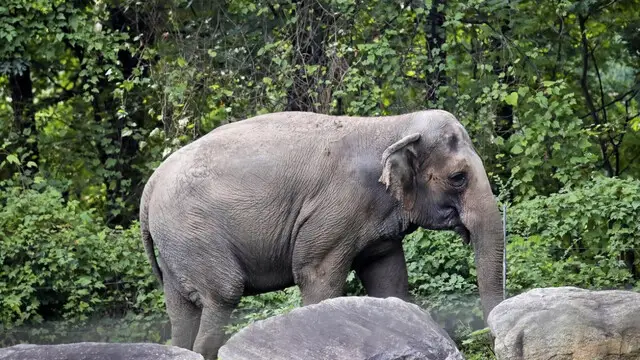 An adult elephant was found dead in a farmland in Jharkhand's Ranchi district on Monday morning, with the forest officials concluding that the animal died of electrocution after it came into contact with an electric wire...
---
The tiger population in Maharashtra is on the rise. These carnivores are moving out of the reserved forests and roaming in areas close to human settlements. As instances of tiger-human conflicts are on the rise, wildlife...
---
Deputy director of the PTR, Prabhu Nath Shukla, said in a statement that Primary Response Teams were being constituted in villages in the buffer zone of all seven ranges of the reserve.
---
A tigress responsible for killing a boy last year was captured and tranquilized by officials near the Dudhwa Forest Buffer Zone in India. The tigress had been captured and radio-collared after the incident and was being...
---
Despite IFS officer Surender Mehra's tweet of a video captioned, "'Tiger sighting' is nothing but intrusion in their Life", Wildlife activists, scientists and officials feel wildlife tourism must not be banned, but carried...
---
A black panther was rescued from a village in Goa after it ventured into a human settlement, and has been temporarily shifted to a state-run zoo for observation. The forest department is investigating the reason behind the...
---