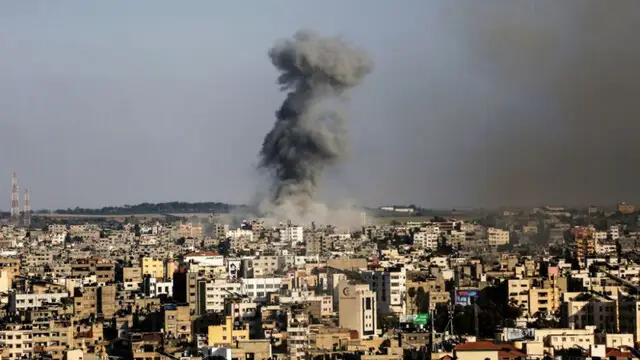 The truce between Israel and the Palestinian armed group Islamic Jihad was reportedly violated after minutes it came to effect, however, since then there was no reported exchange of fire between the two parties. 
---
Israeli fighter jets unleashed fury on Gaza militants following an attack on southern Israel.
---
US President Joe Biden met Israeli President Yair Lapid and Palestinian President Mahmoud Abbas during his visit to the region.
---
The PIJ sustained a blow during Israel's offensive as it lost two leaders and depleted its arsenal by firing hundreds of rockets without striking a single Israeli.
---
The Israeli military has deployed additional forces near the Gaza strip following apprehensions of an imminent attack.
---
The decision to close the border came after days of rising tensions between Israel and the Palestinians following a string of deadly attacks inside Israel.
---
The risk of the cross-border fighting between Israel and Islamic Jihad turning into a full-fledged war remains high. Hundreds of rockets have been fired into Israel.
---
In recent weeks, 14 people have died in Palestinian attacks. Twenty-six Palestinians have also been killed and over 150 were injured in clashes at Al-Aqsa mosque.
---