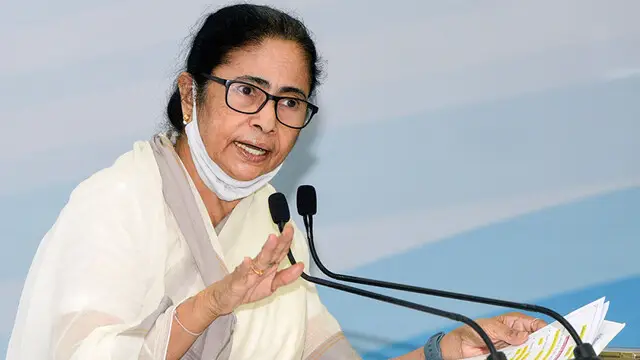 Four women -- Shruti Sharma, Ankita Agarwal, Gamini Singla and Aishwarya Verma -- have secured the top positions in the civil services examination 2021, results of which were announced by the UPSC on Monday.
---
Soren, however, said, "There has been no interference from the government (in conducting examinations).
---
Addressing a press conference after the Cabinet meeting, Chief Minister Himanta Biswa Sarma said recognised languages would include Bodo or Bengali or any other tribal language of the state, and also Hindi as many people in...
---
The UPSC had recently told the top court there is no provision for holding re-examination in case a candidate fails to appear in the test on the scheduled date for any reasons, including ailment or accident incapacitating...
---
Rajya Sabha member Fauzia Khan on Friday made a case for providing age relaxation to civil services aspirants in view of the COVID-19 pandemic.
---
11 out of 48 IFS officers who went for a mid-career training at Lucknow from Dehradun's Indira Gandhi National Forest Academy have tested positive for Covid-19.
---
The statement said that about 40 students would appear for various state mains exam in the coming days.
---
The officials in the state administration said lateral entry would be done for the posts including special secretary and joint secretaries.
---