After decades of caste-based reservation and deterring legislations, discrimination against Dalits or lower castes (officially called Schedule Castes or SCs) in modern India continues.
I am convinced that if a person from upper castes is subjected to anything close to this level of atrocities, he would either spend the rest of his life in litigation fighting for his rights, or behind the bars for extreme violence or, else, perhaps commit suicide.
Advertisement opens in new window
It's hard to believe the stories of such gross injustice but the truth in their eyes and voice leaves you with no choice.
I heard one such voice in Harijan Mohalla of Karakhya Village in Guna.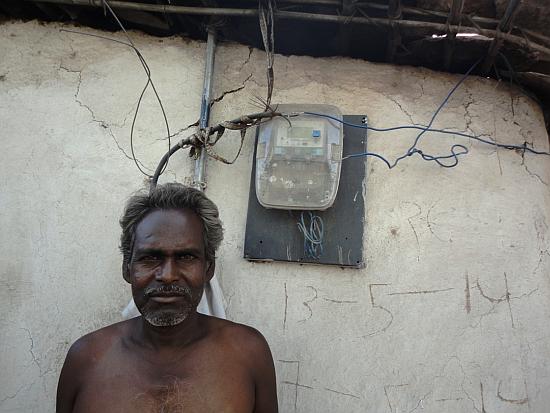 Though the village is electrified, the benefits of electricity are enjoyed only by the upper cast Raghuvanshis (Thakurs). The mohalla remains under darkness for most of the time. "We earlier had a larger DP (transformer) which was taken away by Raghuvanshis and replaced with a smaller, dysfunctional transformer," said Mathura Lal, who doubles up as a sweeper and a drummer in marriage processions to make ends meet.
"It worked barely 2-4 months post-installation," said Lal pointing towards a beautiful transparent meter hanging right in front of his house entrance with naked wires jutting out of it.
The constituency of Guna, by the way, is currently represented by Jyotiraditya Scindia who also happens to be the power minister in the central government. He is contesting from the seat for a second term.
Advertisement opens in new window
To add insult to injury, the people of this mohalla were made 'rich' lately, at least in the government records. Until recently, they used to be on the BPL (Below Poverty Line) list and get coupons to buy subsidised wheat, rice, kerosene etc from authorised ration shops. Eight months ago, their fortunes changed. They suddenly rose above the poverty line and their coupons were cancelled. The trigger of this miracle—they declined the request (read, order) of the Sarpanch Mitthan Singh and/or Secretary Ram Kumar Raghuvanshi to reap their fields, I was told.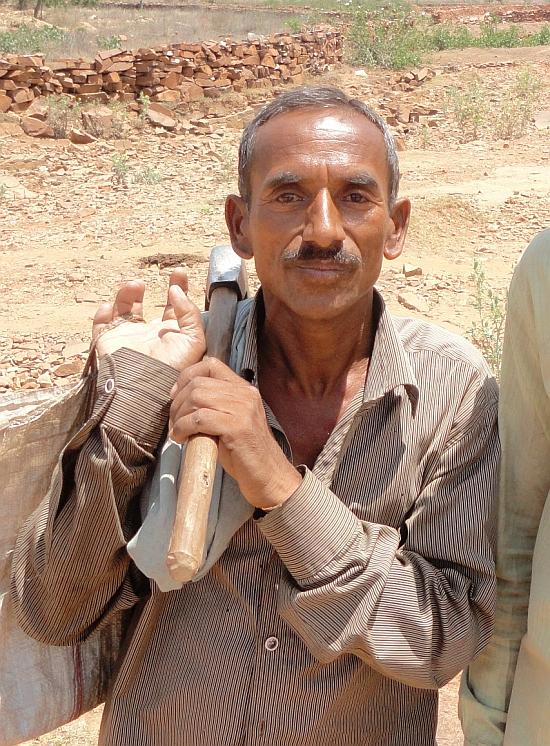 Chandan Singh of village Naya Kheda was also 'upgraded' by his sarpanch Hakam Singh for similar reasons. To be sure, I am not a supporter of extending government sops to people indefinitely. If a person moves out of the clutches of poverty, strike out his name from the beneficiary list by all means but not this way, certainly not to settle personal scores. Singh is a labourer and earns Rs 100 or Rs 50 or nil in a day. Surely this is not the way a person climbs out of poverty.
Advertisement opens in new window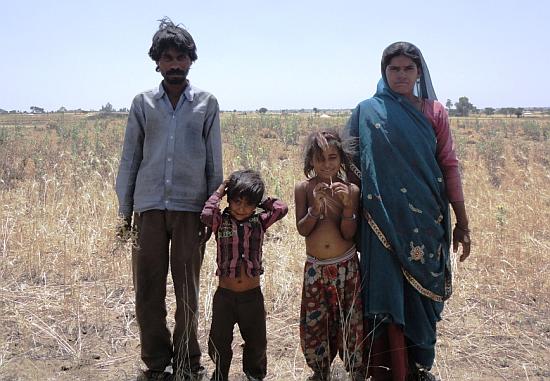 Geeta Bai of village Raat Tala, a 21-year old woman but already a mother of two, was not struck off from the BPL list. But her 6 year old daughter Tara was. Neither she nor I am sure of the reason of this magnanimity by the sarpanch but I can surmise. Recently, the Madhya Pradesh government has tweaked the rules of ration distribution. Earlier a BPL family used to get 20 kilograms of ration per family per month but now it has been changed to 5 kilograms per member of the family. Could a family member struck off mean as much quantity saved for black-market?
Thankfully, she and her husband, Laxman, understand the importance of education. Their daughter is studying in 2nd class and they have no plans to stop her schooling and send her to work despite the kind of financial mess they are in, thanks to the rain which ruined the Gram crop. And yes, they won't get any compensation from the government as the land they tilled happened to be leased. Such is the law of the land.
Advertisement opens in new window
Even when law favours your case, rest assured of a 'no show' without paying 'service fees'. "The Sarpanch asks for Rs 10,000 to sanction a 'colony'. Where the hell should I bring that money from?" she asked. A house made under 'Indira Awas Yojna'—the central governments housing scheme for poor is colloquially called a 'colony'. A bribe of Rs10,000 for a financial help of Rs 35,000?
Similarly, the Harijan Mohalla where Mathura Lal lives has never been sanctioned a toilet under the Nirmal Bharat Abhiyan—a central government campaign to dissuade open defecation in which a sum of Rs 10,000 is provided to a household to construct a latrine. Vidya Balan, its brand ambassador, is cajoling people to use toilets but those who are more than eager to use one never get the money. To be sure, an SC household is eligible for the funds.
Mathura Lal, Chandan Singh and Geeta Bai have one similarity. They pinned such towering expectations from me that I almost felt like a politician—someone who, in all likelihood, would shatter their hopes. After all, who am I, a self-proclaimed freelance journalist who doesn't even have a press-card to establish his identity?
Advertisement opens in new window
I tried to douse their blazing hopes by saying, "I can only write about it. What action would be taken, if at all, is simply not in my hands." It didn't help though.
When I extended my hand to say good bye to Chandan Singh, he didn't shake it. Instead, he held it with both his hands and touched it to his forehead saying he would be indebted to me all his life if I could help him in anyway. I was overwhelmed. The plan was to stay composed till I left, but it failed.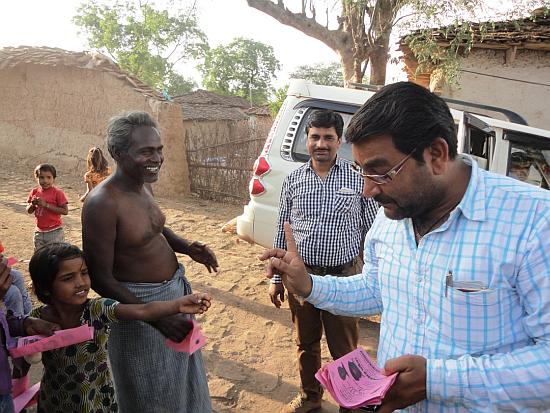 Same thing happened when I was bidding adieu to Mathura Lal. Thankfully, I was better prepared this time. Minutes later, a 'Scorpio' arrived. It was BJP's campaign vehicle. The party members distributed pamphlets and asked votes for their candidate Jaibhan Singh Pawaiya. Mathura Lal and others assured their support and votes with a servile smile.
Advertisement opens in new window
"So, you are going to vote for BJP this time?" I asked.
"Are you kidding me?" he retorted.
The Raghuvanshis have embraced the BJP. The local MLA is also from the same party. They believe that the level of injustice has skyrocketed in his reign. There is no redressal. "Despite district court of Ashoknagar giving its verdict in our favour in a land-grab case, the crop was reaped by them (Raghuvanshis). Even the police was complicit," Sunil said. "Poor people are relatively better heard in Congress reign. For us, there is only Raja Saab (the King)," concluded Mathura Lal.
By Raja Saab, he meant Jyotiraditya Scindia who 'inherited' the constituency from his father Madhavrao Scindia who was the son of the last ruler of the princely state of Gwalior.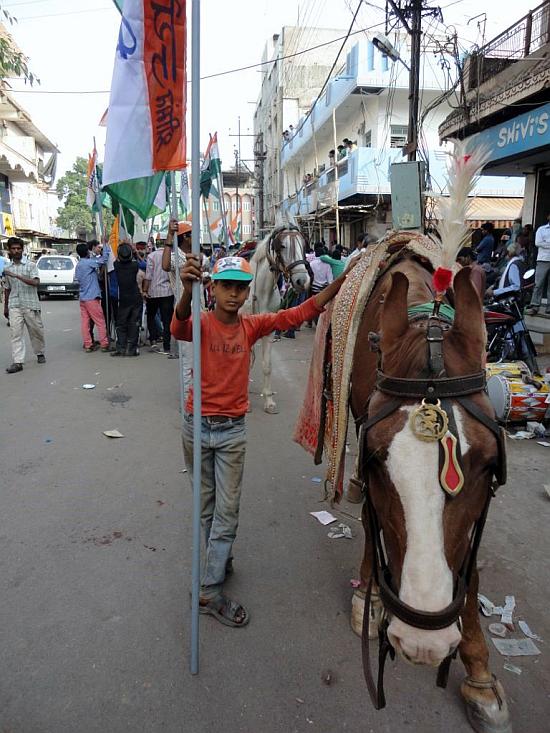 If people call him the King lovingly, he manages to act like one fondly. Scindia's road show on 13th April in Guna city wasn't an ordinary road show; it was a royal procession lead by a cavalcade of 25 horses. Of course, it's not his responsibility to ensure that the riders are not underage kids paid a paltry sum of Rs 100 to add to his glory.
Scindia may be a scion of a royal family, but the BJP's candidate Jaibhan Singh Pawaiya is not a greenhorn either. He once fought against Scindia Sr and lost only by a narrow margin. History seems to be repeating this time as well. He is sure to give a tough fight to Scindia Jr too but at best, he would only be able to reduce the victory margin of Jyotiraditya.
But the verdict is not even half as interesting as the reasons (or excuses) people gave to vote for either candidate/party. Moreover, the status quo of the constituency and the challenges faced by the people on a daily basis are far more important to me than the fate of Scindia or Pawaiya.
After all, I didn't set off on a cycle to just play the number game.