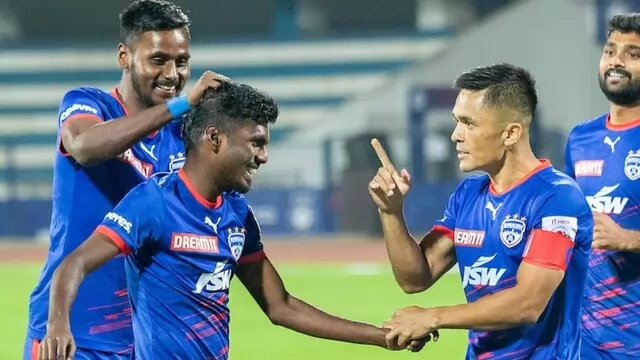 Sivasakthi Narayanan added two more goals to his season's tally and Pablo Perez came on to score the third for the Blues as they ended Goa's playoff race and confirmed Odisha FC's entry as the sixth and final team in the...
---
The four home-and-away semi-final matches will be played on March 7, 9, 12 and 13.
---
FC Goa had the opportunity to reclaim fifth place on the table with a win, but will continue to remain sixth after the draw.
---
Goa has been chosen for the marquee match due to the availability of training grounds and other infrastructure for the teams.
---
"Martins will start training for the club from Tuesday," ATK Mohun Bagan said in a statement.
---
Iker Guarrotxena first put the ball into his own side's net in the 31st minute to give Jamshedpur FC the lead and then made amends by scoring in the 38th and 89th minutes.
---
FC Goa were determined not to make Mumbai's title charge easy, trying to beat them with their own attacking method and found success in as early as the fifth minute.
---
The FC Goa striker grew up in post-9/11 America and believes a player deserves to represent his nation even if he is raised overseas. As long as he is good enough and loves his country.
---