The Union Minister pointed out that Chief Minister Basavaraj Bommai-led BJP government also tried to do away the injustice to the Scheduled Castes by introducing a new internal reservation.
---
Bharatiya Janata Party (BJP) suspended leader and MLA T. Raja Singh has said renaming Aurangabad and Osmanabad cities in Maharashtra is just the beginning.
---
Iranian state media had previously suggested Supreme Leader Ayatollah Ali Khamenei could pardon that many people swept up in the demonstrations, ahead of the Muslim holy month of Ramadan.
---
The four percent reservation given to Muslims under 2B classification of the OBC category will now be divided into two equal parts and added to the existing quota of Vokkaligas and Lingayats for whom two new reservation...
---
Senior BJP leader K S Eshwarappa on Monday said loudspeakers used for Azaan disturb people, especially students preparing for examinations and patients in hospitals.
---
Shia Cleric Maulana Kalbe Jawad said that in Lucknow alone there are three assembly seats where candidates win only if they get Shia votes, yet Shias are ignored.
---
Muslims across the world observe the month with fasting and praying. The month ends with the festival of Eid.
---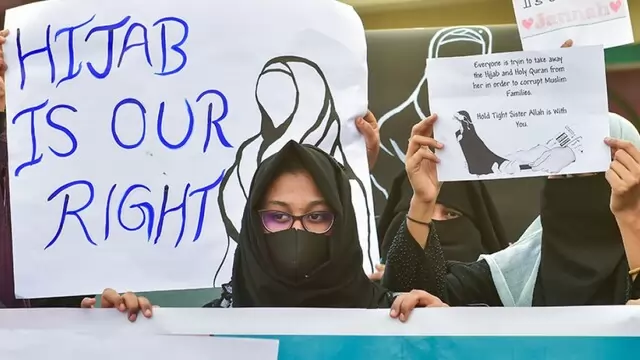 On International Women's Day, many Muslim students are awaiting a decision by the Supreme Court in response to a plea seeking permission to sit for exams that are beginning on March 9 (from tomorrow), while wearing...
---