India on Tuesday said it is fully supportive of Sri Lanka's democracy, stability and economic recovery, a day after the island nation's PM Mahinda Rajapaksa quit amid massive protests in the country.
---
Sri Lanka's Defence Ministry has appealed to the public to assist it in managing the current economic crisis and unrest in the country with utmost intelligence and patience.
---
On Friday, Sri Lankan President Gotabaya Rajapaksa asked the dissident group of his ruling SLPP coalition to start a dialogue with the Opposition parties on their proposal to form an interim government to tackle the...
---
The ancestral home of the Rajapaksas in Hambantota has been set on fire by a group of anti-government protestors, hours after Mahinda Rajapaksa, the patriarch of the powerful clan resigned on Monday. Five persons were...
---
Sri Lanka's overall inflation surged to nearly 30% in April from 18.7% in March as the country faces its worst economic crisis.
---
Sri Lankans will slip into poverty this year, the World Bank has warned.
---
Sri Lankan Prime Minister Mahinda Rajapaksa may offer to stand down as the prime minister on Monday, as pressure mounts on the embattled government led by his younger brother and President Gotabaya Rajapaksa.
---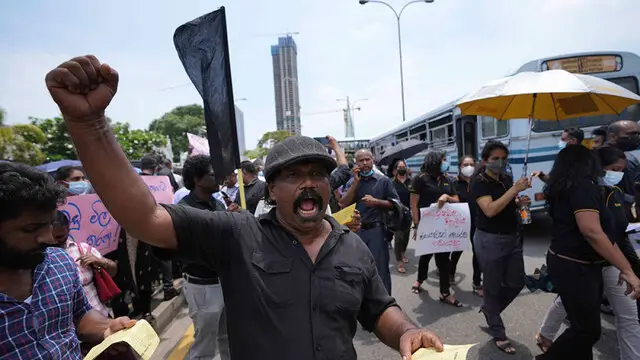 Sri Lanka's main Opposition SJB presented a constitutional amendment bill that among other provisions seeks to abolish the presidential system of governance, in existence in the country since 1978, and replace it with a...
---