On Wednesday, at least 18 cases of XBB sub-variant of Omicron have been reported in Maharashtra in the first fortnight of October, the state health department said.
---
Of the 369 cases of BA.4 and BA.5, Pune recorded 249, Mumbai (72), Thane (16), Nagpur (10), Raigad (seven), Sangli (six), Palghar (four) and Kolhapur, Wardha, Yavatmal, Solapur, Satara one each, the bulletin added.
---
The researchers in Portugal estimated the degree of protection conferred by infections with previous variants and used real-world data.
---
Maharashtra health department confirmed that the state has reported the XBB variant, a new variant having a 'growth advantage' over BA.2.75 and has immune evasive properties.
---
According to the Centres for Disease Control and Prevention, BA.4.6 now accounts for more than 9 per cent of recent cases across the US. The variant has also been identified in several other countries around the world.
---
Patients requiring oxygen and ventilator support in Delhi have almost doubled in last two weeks. This comes as daily infections and deaths have touched six-month highs.
---
The discovery of this Covid-like virus has led experts to call for vaccines that protect against all types of coronaviruses.
---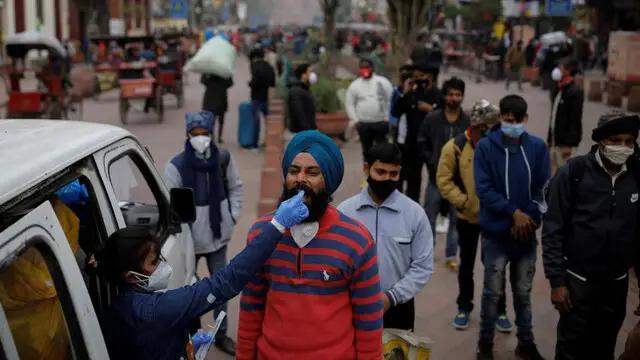 Delhi has reported a few cases of BA.4 and BA.5 variants of Omicron, which are highly transmissible, but experts have said there is no need to panic as they don't cause severe infection.
---