Thousands of Hindu kar sevaks demolished Babri Masjid in Uttar Pradesh's Ayodhya on December 6, 1992. A Special CBI Court in 2020 acquitted the 32 accused in the case, including top Bharatiya Janata Party (BJP) leaders of...
---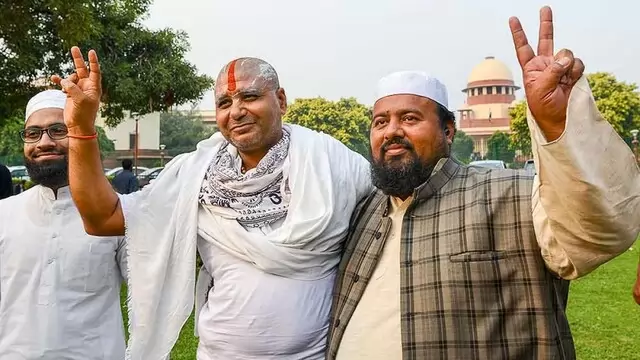 The Nirmohi Akhara was awarded one-third of the disputed Ram Janmabhoomi-Babri Masjid land by the Allahabad High Court in 2010, but the Supreme Court overruled the High Court judgement and dismissed its case in its 2019...
---
Revisiting the legal journey of Babri Masjid Ram Janmabhoomi dispute helps us to understand the transition of perceived truth through ages.
---
Babri Masjid in Uttar Pradesh's Ayodhya was demolished on December 6, 1992 by thousands of Hindu kar sevaks. They believed that it was built atop a ruined Hindu temple that marked the birthplace of Hindu Lord Rama, an...
---
Babri Masjid was not just a mosque- it had history engraved on it. And on December 6, 1992, its demolition by Hindu Kar Sevaks raised a question over India's future as a secular nation.
---
Sanjay Kaw, then a reporter with The Statesman newspaper, went on an undercover assignment to Ayodhya in 1992. Speaking to Outlook, Kaw recalls the days and moments leading up to the fateful day when Hindu mobs brought down...
---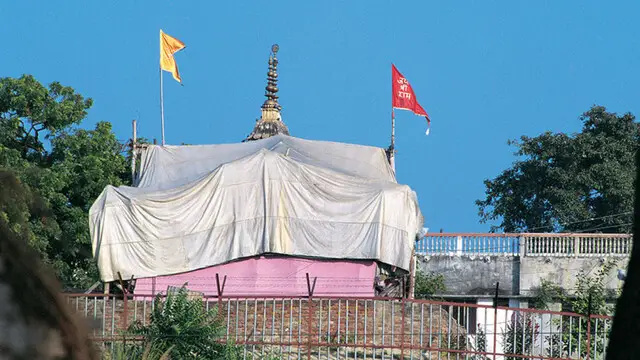 Prime Minister Narendra Modi laid the foundation stone of Ram Mandir at Ayodhya in August 2020. The temple is expected to open for people in 2024, ahead of the Lok Sabha elections scheduled in the same year.
---
Babri Masjid demolition led us to a time where rationality is pitted against emotionality, objectivity against multiple subjectivities and the proclaimed cosmopolitanism of big cities against the blatant everyday...
---