Of heartbreaks and situationships. That word looks so emotionally bankrupt. That word called situationship. Be grateful it is a heartbreak. There's scope for poetry there. 
---
Pranav Mohanlal's Malayalam hit movie "Hridayam", which has collected Rs 50 crore from theatres, is all set for a re-release. According to the movie's producer, Vyshakh Subramaniam, it will be released at select theatres on...
---
As the world celebrates Kiss Day right before Valentine's Day, here are a few times when national crush Rashmika Mandanna showered her fans with lots and lots of kisses.
---
A Hindu-right group 'married' two dogs to protest Valentine's Day which, according to them, goes against Indian culture.
---
Playback singers Arijit Singh and Neha Kakkar released a new romantic track titled 'Gham Khushiyan' on Monday. The music video of the track features Neha and her husband Rohanpreet Singh.
---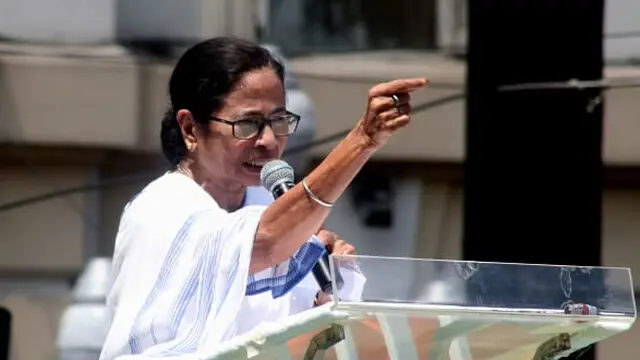 Speaking in the Assembly, Banerjee, in an apparent reference to BJP president J P Nadda's recent remark on violence and corruption in Bengal, asserted that her state happens to have a better law and order situation than...
---
What does love mean in 2023? It perhaps depends on who is asked. Love is colour-blind, they say. Yet, seen through a prism, it has many hues.
---
Uttar Pradesh minister Dharmpal Singh's comment comes days after the Animal Welfare Board of India (AWBI) appealed to the public to celebrate February 14 as the Cow Hug Day. The appeal was later withdrawn.
---