Today we will look at RoboApe (RBA), Ethereum (ETH), and Cardano (ADA) as these three are some of the cryptocurrency platforms designed to succeed in the long run!
---
Investors worldwide are of the opinion that RoboApe (RBA) is going to scale heights greater than Shiba Inu (SHIB) and Elrond (EGLD). 
---
Consider these cryptocurrencies that have the potential to make people millions- RoboApe (RBA), Axie Infinity (AXS), and Ethereum (ETH). 
---
RoboApe (RBA) is a decentralized finance platform. It aims to provide a gaming and educational experience for its community members.
---
RoboApe (RBA) is also a new cryptocurrency based on the Dogecoin and Shiba Inu memes, and it is quickly gaining traction.
---
Bitcoin (BTC), Ethereum Classic (ETC), and RoboApe  (RBA) are currently one of the most popular crypto tokens on the market. This piece will look at the similarities, differences and special features of each of these crypto...
---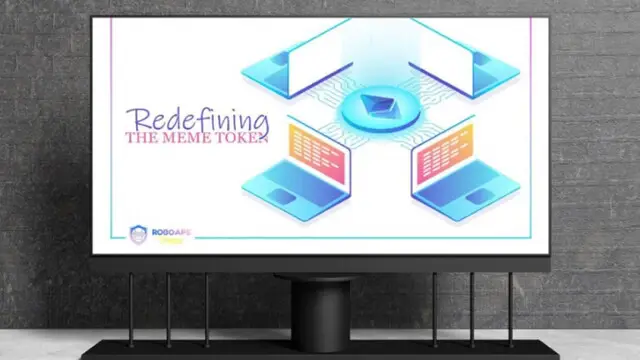 With the importance of the blockchain industry going up, RoboApe (RBA), Cardano (ADA), and Solana (SOL) are making great impacts in the world of cryptocurrency. 
---
RoboApe (RBA), the latest meme token to attract noteworthy attention, is currently in presale, allegedly preparing for an explosion upon launch. We'll take a closer look at the White Paper to determine whether it could...
---