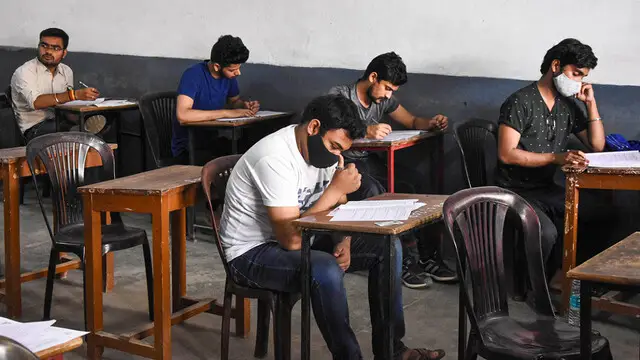 The January session of the test got over on Wednesday, and the next session would be conducted in April.
---
The National Testing Agency finally released the JEE Main 2022 Paper 2 Admit Card on July 25th, 2022. Students can now visit the official site of the NTA or JEE to download it.
---
The Directorate of Education (DoE) has signed a Memorandum of Understanding (MoU) with 'Avanti Fellows' to prepare students for the entrance examinations.
---
Scores of engineering aspirants are demanding that the first session of the Joint Entrance Exam (JEE)-Main scheduled in January be postponed
---
The petition, filed through advocate Mamta Sharma, stated that the board examination ended in mid of June 2022 and the students have been forced to prepare for three national-level examinations without getting sufficient...
---
In a first, a special court has directed an accused in the Joint Entrance Exam(JEE Main) manipulation case to share google maps location with CBI investigating officer.
---
25-year-old Russian national Mikhail Shargen who was arrested on October 3, had allegedly tampered with the iLeon software, the platform on which the JEE (Main)-2021 examination was conducted and also helped other accused...
---
Prestigious tests like JEE and NEET have been breached. A few lakh of rupees can get you an engineering or a medical seat.
---