According to a recent UNESCO-ICFJ survey, 73 per cent of the women journalists surveyed reported having faced online violence while doing their job
---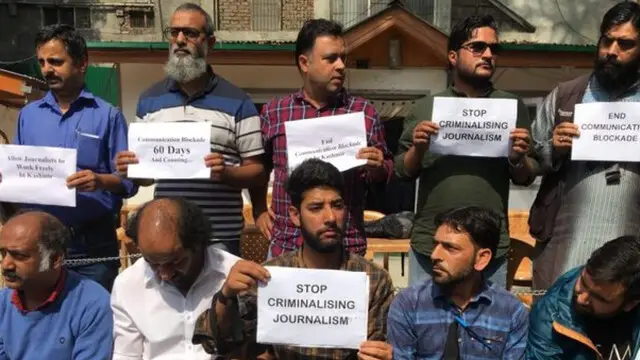 Lapses in normalcy are normal in Kashmir. But this time, no one knew what exactly was happening, journalist Ubeer Naqushbandi recalls what happened to mediapersons in Kashmir the weeks before and after Article 370 was...
---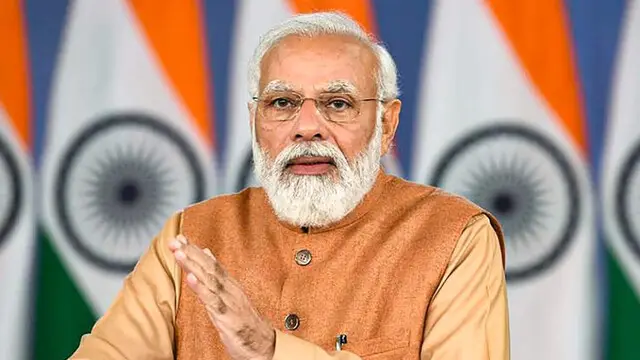 On Tuesday, Prime Minister Narendra Modi paid tributes to revolutionary freedom fighter Shyamji Krishna Varma on his birth anniversary.
---
From skills taught to what to expect in a real newsroom, several journalism graduates feel classroom did not give them a good picture of what the profession would be like after college.
---
Since Independence, vernacular journalists in India have been bearing the wrath of the state, sometimes for telling the truth and in other times just for not toeing the government line
---
Residents in Nashik, Maharashtra have been ordered to deposit all drones at nearby police stations following two incidents involving drones flying near defense establishments.
---
With India's ranking dropped from 142 to 150 per World Press Freedom Index 2022, increasing reports of attacks and surveillance of journalists, these bodies have increasingly become embroiled in other battles for the...
---
This sharp decline in Press freedom reveals a dangerous state of affairs in the functioning of media and democracy in India. The condition of the press in India is more often attributed to the vulnerabilities of Indian...
---