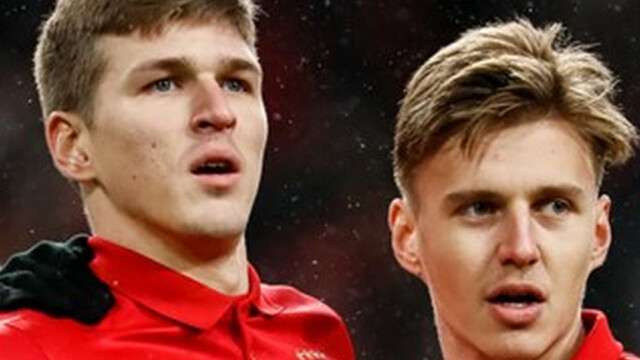 While the first leg game of Spartak Moscow in Europa League will take place in Leipzig, the Russian club would be needing a neutral venue for the second leg.
---
US National Security Adviser Jake Sullivan and Chinese Foreign Policy Adviser are set to meet in Switzerland amid high tensions between the two countries, especially with the recent Chinese show of strength while incursing...
---
Switzerland Parliament and the governing Federal Council also supported the 'Marriage For All' measure. The country is traditionally conservative and only extended the right to vote for all its women in 1990.
---
The project puts Switzerland on track to join Roman Catholic churches in other European countries including France, Germany and Portugal to plumb their histories of sexual abuse.
---
The Malik sisters from Dehradun are the first siblings and twins to climb the Seven Summits, to reach the North and South Poles, and complete the Adventurers Grand Slam and Three Poles Challenge.
---
External Affairs Minister S Jaishankar on Tuesday took up the issue of inclusion of Covishield in the EU digital Covid certificate scheme during a meeting with the High Representative of the European Union.
---
The Grand Swiss tournament and Women's Grand Swiss 2021 are part of the qualifications for the 2021-23 World Championship cycle. The top two finishers will qualify for the Candidates Tournament in 2022.
---
It doesn't take long for reigning Olympic champion Carolina Marin to beat India's World champion PV Sindhu in the final of Swiss Open
---