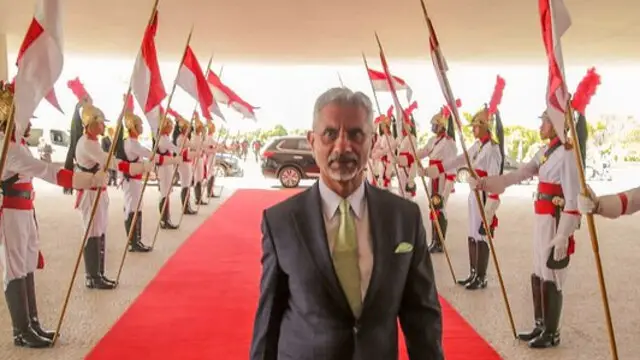 External Affairs Minister S Jaishankar, while referring to US argument that F-16 sustenance package is to fight terrorism, had said everybody knows where and against whom F-16 fighter jets are used.
---
India exercised the Right of Reply in the UN General Assembly on Friday to respond sharply to Pakistan Prime Minister Shehbaz Sharif, who had raked up the issue of Jammu and Kashmir during his address to the high-level...
---
China earlier had defended its move to block the US and India's proposal at the UN to blacklist Pakistan-based Jaish-e-Mohammed (JeM) deputy chief Abdul Rauf Azhar.
---
Two Hindu teenage girls were abducted, one of whom was forcibly converted to Islam, and a third married woman was allegedly abducted, converted, and married to a Muslim man in Pakistan's Sindh.
---
South African NGO provides bamboo-made earthquake- and flood-resistant houses to economically weaker areas of Pakistan.
---
Hurriyat Conference, an umbrella body of separatist groups in J&K, which once enjoyed a dominant position in the valley, was made inconsequential after jailing of several of its leaders in the wake of abrogation of Article...
---
Around 10% of Pakistan's total public debt is owed to the Paris Club. Pakistan is seeking rescheduling of debt repayment for the third time in the past 20 years from the Paris Club.
---
The situation is extremely grim in flood-hit areas with malnourished children battling diarrhoea, dengue fever, and several painful skin diseases, United Nations International Children's Emergency Fund (Unicef)...
---